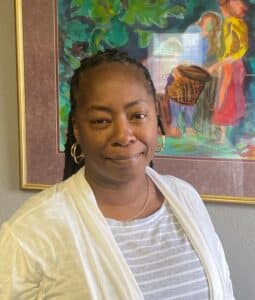 April Feazell joined the StaffLink administrative team on October 25th! She joins two other terrific Service Coordinators, Camelle and Melody, in meeting the needs of our clients, field staff and job applicants.
April has twelve (12) years of solid experience working in the service department of a home care company. We are thrilled that she has joined us!
April became a Certified Nurse Aide (CNA) in 1990. In 2007 she began working at a national home care company as a caregiver. In 2009 she began working with the administrative staff of that firm as a Staffing Coordinator. She remained with them until the middle of this October. The company closed their St. Louis County office at that time.
April has maintained her Missouri CNA certification for over thirty (30) years. She loves being a CNA and providing hands on care. She currently still picks up shifts on a regular basis at a local nursing home.
In her spare time, when she is not working extra shifts at the nursing home, she enjoys reading, baking and spending time with her grandchildren.
When this pandemic is behind us, she looks forward to getting back to in-person church services, family gatherings, live music and traveling.
We look forward to our clients, field staff and job applicants getting to know and work with April over the next several weeks and months.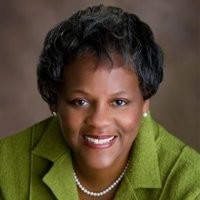 Latest posts by Gretchen Curry, MSPH
(see all)