Are Missouri Medicare Advantage (MA) Plans Offering Non-Skilled Home Care Benefits in 2020?

We have all seen the commercials with Joe Namath or Mike Ditka during the current Medicare enrollment period saying, "You may not be getting all the benefits that you are entitled" like a "personal home aide".  The current enrollment period closes on December 7th of this year.
I have worked in the home care industry for over thirty-five (35) years.  Thirty-three (33) years for StaffLink and two (2) years for a national firm.  Over the years we have found that seniors and their families are surprised and dismayed to discover that Medicare does not cover the cost of significant hourly home care assistance. Seniors and their families assume if the care is required, that insurance entities, like Medicare must cover the cost. 
The Centers for Medicare and Medicaid Services (CMS) announced in February 2018 that non-skilled home care support could be included as a benefit by MAs in 2019. MAs could individually decide if it was a benefit that they would include.  To the best of our knowledge, no plans in the area offered the benefit in 2019.
StaffLink has confirmed that the St. Louis area's Anthem MA plan is offering the benefit for the year 2020 in our region. This is good news. It is not an automatic benefit. The participant can select one (1) service from a list of "special" offerings at the time of enrollment. A physician referral is required, along with needed assistance with two or more activities of daily living (ADLs).
ADLs are a list of basic activities performed by individuals on a daily basis which are necessary for independent living at home. There are many variations of the list, but most health care and senior care professionals agree there are five (5) basic categories.
1. Personal hygiene – bathing/showering, grooming, nail care, and oral care,
2. Dressing – the ability to make appropriate clothing decisions and physically dress/undress oneself,
3. Eating – the ability to feed oneself, though not necessarily the capability to prepare food,
4. Maintaining continence – both the mental and physical capacity to use a restroom, including the ability to get on and off the toilet and cleaning oneself, and
5. Transferring/Mobility- moving oneself from seated to standing, getting in and out of bed, and the ability to walk independently from one location to another.
Anthem's budgeted assistance is limited to 124 hours per year. We are hearing those are the customary limits in other plans throughout the country for the benefit. The intent appears to be to offer short term assistance after a hospitalization or rehabilitation stay.
If a participant needs more than the 124 hours in a plan year, the senior or their family will need to consider other methods for covering the cost of services.  Please visit our How Do You Pay page to look at various options.  
Gretchen Curry, MSPH
President of StaffLink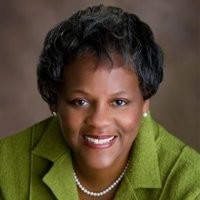 Latest posts by Gretchen Curry, MSPH
(see all)