Types of Homecare Services in St. Louis
Concierge Club-Membership Packages
Homecare Services that Fit Your Life
Personal Concierge
If you no longer drive, StaffLink's personal concierge homecare service might be ideal for you.  Could you use assistance in running errands, help with shopping or assist with special events and tasks (decorating for the holidays, etc ,..)   Our concierge staff are frequently part-time retired professionals who come from high-end customer service industries like banking, retail and real estate.  Call today to schedule your Concierge!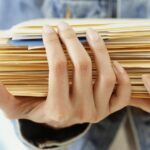 Personal Organizer
Do you feel overwhelmed with clutter?  Do you need assistance in organizing a move? Our professional organizers will help you sort, organize, dispose of and pack possessions and paperwork that may have been accumulating for a lifetime.   Again, our amazing homecare "organizing" staff, frequently come from the high-end customer service industries and understand meeting the clients' needs!
Personal Chef
Do you enjoy fine dining?  Do you have a discriminating palate? Secure the services of a Homecare Personal Chef from StaffLink.  Your personal chef will call you before his or her visit and find out what you would like prepared for your special meal.  The chef will pick up the required items enroute to your home. Upon arriving they will prepare the meal you requested, serve it to you and clean up before leaving. Does that sound like a treat?  We strongly suggest that you invite a friend or family member to join you!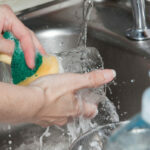 Housekeeper
You can schedule a homecare housekeeper on a regular basis or for a special occasion. Our housekeepers do not have a list of task that they "don't" do-they are in your home to meet your needs.  You decide what you want done in your home by our courteous staff.

Guardian Angel Visits
Our college-degreed "Angels" will make visits to you or your family members home for that additional peace of mind that you or your family member is safe and that your needs are being met. We offer a gentle and friendly visit that includes writing letters, talking about current events/fond memories, reading, and sharing.  If our homecare "Angels" see a change in conditions or behavior that raise a concern, the family and our Care Manager will be alerted. You will be assured that a guardian angel is watching over you!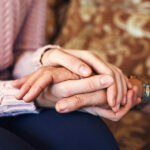 Care Manager
Our Certified Care Management services are also available to you through our member's club. As stated on our Care Management page our Care Manager will conduct initial and on-going homecare assessments, escort you to doctors' appointments, assist you with monthly bill paying, talk to your insurance company about benefits and assist in reconciling your billing issues, arrange for other care and support that you might need and screen and schedule independent candidates to perform household maintenance in your home.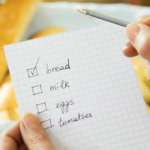 Companion Caregiver
Our homecare companions will help you maintain your independence at home by assisting with task that you might find challenging to do independently.  They will help you with shopping, errands, meal preparation, laundry, light housekeeping and escorting you to appointments.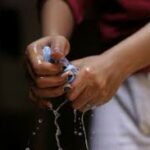 Personal Care Assistant
If you need more hands-on assistance with performing activities of daily living (ADLs), our Personal Care Assistants or Home Health Aides provide homecare help with grooming, toileting, dressing, bathing, eating and verbal medication reminders. Additional services may include very light housekeeping, laundry and meal preparation.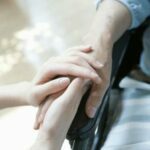 Facility "Plus" Caregiver
Do you have a family member already receiving care in an assisted living or nursing home facility? Do they need more support in order to remain eligible to stay at their assisted living facility? Would you like them to receive additional one-to-one care and attention?  Ask StaffLink to provide you a homecare "Plus" caregiver. Our "Plus" caregivers provide additional assistance and support to those already receiving care where they reside.
Hospital Sitter or Private Duty Caregivers
Our hospital sitters can provide one-on-one attention to you or a family member who is in the hospital.  We are sometimes called in when a patient is agitated, disoriented or anxious. Other times we are utilized when a patient wants more one-to-one assistance.   Assistants/Aides or RNs/LPNs can be secured. StaffLink has provided this homecare service to patients of all ages-seniors, adults and children.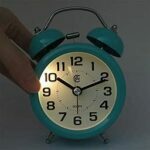 Sleep-Over Aide
Our sleepover aides help you get ready for bed at night and start your day the next morning.  They also assist you with getting in and out of bed during the night. They provide the security and peace of mind of knowing a caring homecare individual is in the home during the night.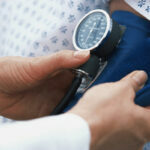 Registered Nurse or Licensed Practical Nurse
Our homecare nurses provide professional medical care and expertise in areas that cannot be provided by a nursing assistant. This level of care includes, but is not limited to, administration of complex medications and narcotics, dressing changes and assessment of the client's status.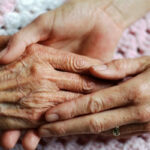 24/7 Round-the-Clock Homecare is the Best Alternative!
StaffLink specializes in staffing 24/7 hourly homecare cases FASTER than any other agency in the St. Louis metro area.  If you are in need of 24/7 hourly services for a non-licensed or licensed caregiver, we are ready to provide you the appropriate caregivers.  Several regionally recognized competitors BOTH refer and sub-contract 24/7 cases to us. They recognize we do it BETTER and FASTER than anyone else!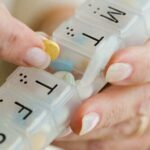 RN Medication Set-up & Re-assessment Visit
One of the main reasons seniors are admitted to the hospital is due to non-compliance in taking their medications correctly.  There are many reasons that this happens, confusion and declining cognitive ability are leading causes. Our homecare nurse will come on a weekly basis and set-up medication, order new medicines by phone and re-assess your current status.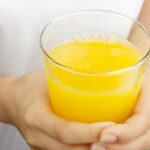 Sunrise-Sunset Visits
You will look forward to your cheerful and compassionate homecare "visitor" who will make scheduled morning and/or evening visits to assure you have a comfortable and safe start and end to the day. You will be provided customized assistance to meet daily needs.  Your visit may include assistance with bathing, grooming, breakfast and morning or evening med reminders.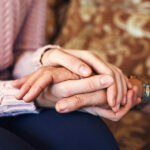 Care Management
Our Care Manager will visit you on an "as needed" or regular basis.  Our Care Managers can be utilized to oversee and coordinate all of your care related and non-related to our agency services.   Our Care Managers have a vast knowledge of local resources available to enhance and address your complete needs. To learn more about our care management services CLICK HERE to visit our Care Management page.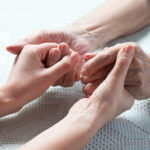 Live-in Caregiver
Do you need 24-hour caregiver coverage for safety reasons, but you primarily sleep through the night? If you are not up more than once during the night, a homecare live-in might be a good fit, and a way to reduce your daily cost of around the clock care. The cost is about two-thirds the cost of hourly care. Your live-in caregiver does not actually "live" with you. We rotate your seven (7) day schedule between two live-in caregivers. When not scheduled, your live-in goes to their home. Live-in coverage usually takes more lead time (2-3 weeks) versus 24-hour hourly coverage (1-3 days). A careful assessment weighing the federal wage requirements regarding overnights will be discussed with you when we come out to do your free assessment.
Let's Get Started!
Request a Free Assessment
"Recently I recommended Stafflink to a friend's family in need of home care. They were very impressed with the quick response and service options! I highly recommend Stafflink!"
Terry O., Creve Coeur, MO (February 2017)