Our Journey as a Long-Time Home Care Provider in St. Louis, Missouri
Our Journey
Gretchen Curry is the founder and current President of StaffLink.  She is well-qualified for this role, with a Master's Degree in Public Health, and an undergraduate major in Speech Pathology. Gretchen gained management experience with a national temporary nursing and home health firm prior to starting StaffLink.
Gretchen says she was very excited when she interviewed for the job as Branch Manager of the national firm aforementioned above in 1984.  She was thrilled to learn about the support that clients and their families could receive in their home for the purposes of rehabilitation, providing assistance with aging in place or with providing support during their end of life journey.
As a teenager she had two dear relatives pass in their home (with lots of family support), a grandmother and a treasured aunt.  She did not recall there being much professional in-home support available to the family caregivers who provided most of the care to these relatives. That bothered her. Gretchen understands from her personal experience as a teenager that home care is all about the client and the family caregivers.
Gretchen believed immediately in the mission of the home care industry and was certain she had found her health care passion.  This was the perfect path for her to utilize her public health training!
She remained employed with the above employer for two years, she was promoted to Regional Director of both St. Louis and Belleville offices while there. She has always been grateful for everything she learned with this ground-breaking company.  She took the lessons she learned there and made improvements in the areas that she believed would benefit StaffLink's soon to be and future clients.
Looking for a job?
Use our careers page for questions & info
Let's Get Started!
Request a Free Assessment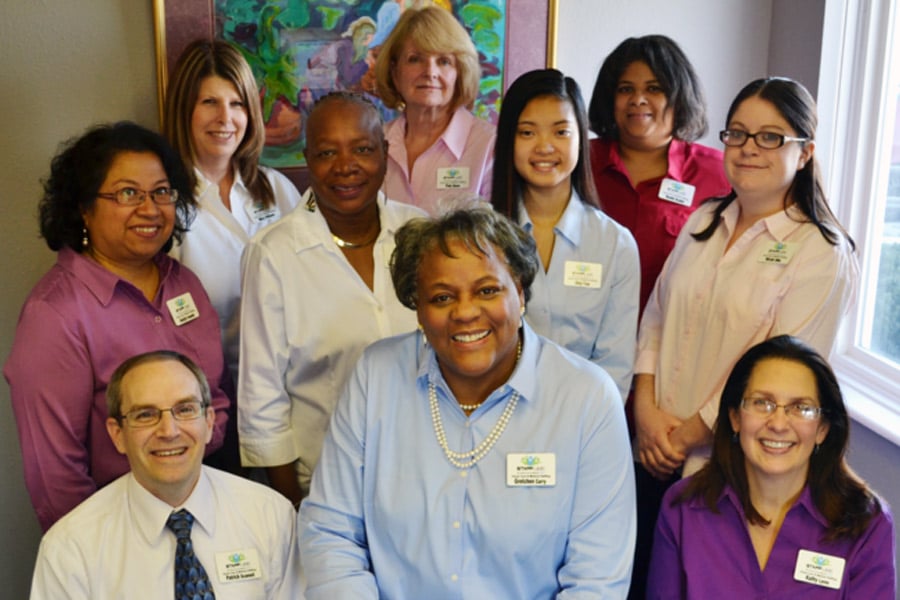 She founded StaffLink in 1987.   StaffLink's reputation for providing quality staff and great service spread rapidly via happy clients and families. A significant demonstration of the success of our company longevity and stability.  Home care and medical staffing providers that deliver poor service, just don't stay in business! StaffLink proudly boasts over 300 caregivers and staff.
Integrity, is a core value of Gretchen's.  After, leaving the national firm, she honored her 12-month non-compete agreement and waited to start StaffLink 13 months later.  She believes her integrity was honored, and the company experienced immediate growth and success upon opening.
Our company was originally known as Supplemental Medical Services, Inc.  In June 2000 the company began operating under the name of StaffLink. Over the last 32 plus years, we have earned a reputation as a market leader in both, the area of home care and medical staffing.  StaffLink is a company that competitors work to emulate, Gretchen is a market leader that other agency owners frequently seek advice and direction. She has a reputation throughout the region, for generously sharing her experiences and knowledge of the industry with them.
Recently, Gretchen had a role reversal and was a family caregiver for her parents.  Both parents received home care services from StaffLink caregivers.  She knows what it is like to be dependent on others to assist in meeting your family's caregiving needs.
Gretchen is most proud that the majority of our key administrative staff have been on-board for twenty (20) to twenty-seven (27) years.  These days this is unusual and speaks highly of our company's culture and stability.
As StaffLink's journey continues, we are most proud of our growth in corporate acumen and wisdom.  After 32 plus years in the business we still experience "ah-ha moments" that cause us to make changes and improvements that benefit our clients directly.
Our Mission
"To lead our industry in providing the highest quality of customer care to our clients. To be courteous, empathetic and responsive to client needs at all times, regardless of account size, economic status, or source of payment. To  allow our clients to experience peace of mind when partnering with StafflLink."
Let's Get Started!
Request a Free Assessment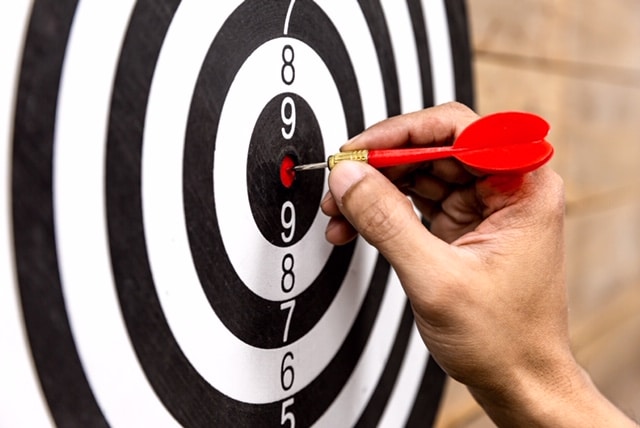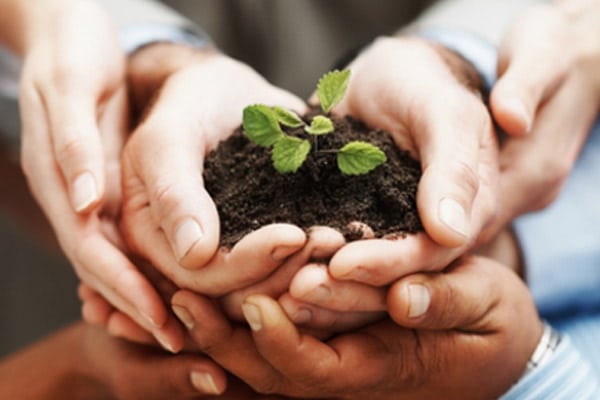 Looking for a job?
Use our careers page for questions & info
Let's Get Started!
Request a Free Assessment
Our Core Values are YOUR Difference!
Most competent providers have rules, regulations, policies & procedures.  StaffLink is amongst those in that category. However, we believe our CORE VALUES are YOUR difference when comparing StaffLink to other providers.
YOU can be assured it is our intent that every action made by our staff on YOUR behalf utilizes our CORE VALUES as our guide.
VALUES run deeper than rules and guide our actions and decisions when no rule, regulation, policy or procedure exists or is applicable.  Don't YOU want to work with a provider whose understanding of who WE ARE runs deeper than a corporate manual? You will find that our VALUES are living and breathing!
Our CORE VALUES are:
DEDICATION

RELIABILITY

COMPASSION

TRUSTWORTHINESS

PROFESSIONALISM

SERVICE TO OTHERS

TEAMWORK
Our Unique Strength
Caregiver Vetting - At StaffLink we VET your caregiver versus simply screening. Our competitors frequently brag that "our employees are screened and bonded". Your StaffLink caregiver has been screened, VETTED and is bonded. There is a difference! We utilize additional on-line sources to vet who is coming into your home! We don't know of ONE other agency in the area that vets the caregivers coming into your home to the extent that we do. Not one! Ask our Care Manager in your initial meeting what types of on-line vetting methods we utilize. We are happy to share them with you!
Unmatched Screening - StaffLinks' actual screening is ABOVE the industry standards and BEYOND the letter of the law. Did you know Missouri home health agencies can legally hire candidates with criminal records to work in your home? StaffLink doesn't hire candidates with criminal records. Did you know there is no law that requires home care agencies to conduct drug testing on the candidates they are sending into your home? Most agencies do none or only "random" drug testing. We drug screen ALL candidates that are being placed with you. If they "pop" for a drug they are not hired! No other agency makes the following offer-we will provide you copies of the criminal record of all candidates that you interview from StaffLink for potential placement. Just ask your Care Manager to bring them to YOU!
Care Management Model - Your full-service, private duty services through StaffLink are managed utilizing a true Care Management model. There are approximately sixteen (16) Care Managers in the St. Louis metro area (Missouri and Illinois) that are members of the NAGCM. Less than five are employed by home care agencies. Our agency is one of this select group. Your case is opened by a professional Care Manager and managed throughout by the same Care Manager. The Care Manager is available to you and your family throughout our service delivery to discuss concerns and observations. This access is priceless to assuring your client satisfaction and outcomes!
Home Care Model Choices - At StaffLink you truly have the most Comprehensive home care offerings available to you and your family in the St. Louis market:

You can age with us from childhood to adulthood, from adulthood to your senior years,

You can move if necessary from private pay to a 3rd party payer and,
You can transition from non-medical to medical care, all while still remaining our client.

150+ years of Agency Administrative Experience - Our administrative staff brings more than 150 years of home care management and administrative experience to addressing your home care needs . Our administrative staff are very knowledgeable about:

the screening & vetting of caregivers,
the needs & concerns of clients and their families and
the various payment sources available for paying for services for clients and consumers. You and your family benefit from our expertise.

Software Alerts for Attendance Issues - At StaffLink we utilize software that helps us monitor your caregiver's attendance and tardies. Our staff is alerted promptly if your caregiver is tardy so we can respond immediately.
Dedicated Back-up Staff - StaffLink has designated "Back-up" Home Care Staff (s) available to back-up your assigned caregiver if needed at the last moment. These designees are experienced, personable, and eager to meet your needs.
Professionally Attired Caregivers - Our Professionally attired staff will always stand out in a positive way. We want our staff to make a consistent and professional impression on you and your family, guests to your home, other residents in your senior community and professionals who meet them when they escort you to appointments and events.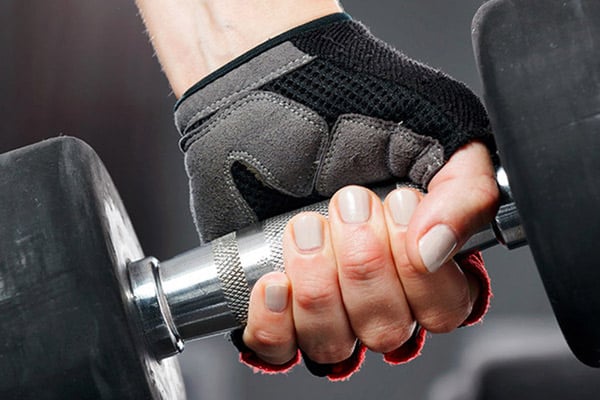 "As a former recruiter for this firm, I can attest to how thoroughly they screen prospective staff. I was surprised on more than one occasion by the owners' accurate read on a candidate based on what was missing in the application paperwork!   (I am not joking!)  This comes from years of hiring and people experience. You can trust StaffLink to hire your staff!"
Alisha D., St. Louis, MO (January 2016)
Looking for a job?
Use our careers page for questions & info
Let's Get Started!
Request a Free Assessment