Caregivers and Seniors-Vote Absentee and Early in the Fall
A Tip from St. Louis Home Care Owner for Caregivers and Seniors
Caregivers and Seniors-Vote Absentee and Early in the Fall

StaffLink, a leader in home care services for St. Louis, MO supports family and professional caregivers. Owner, Gretchen Curry, MSPH offers this tip for this October 2020  voting season.
If you are a family or professional caregiver, and intend to vote, we recommend voting early.  Vote early "absentee" by mail, drop-off or in-person. Voting early will help you miss longer lines on November 3, 2020 and avoid potential exposure to the COVID-19 virus from being around more people.
The same recommendations apply to seniors or compromised persons who intend to vote in the November election.
The St. Louis regions' early voting sites so far have not experienced the long lines that you are seeing on television in other parts of the country with early voting locations. Information that I am seeing (and have experienced myself) for St. Louis County, St. Louis City, St. Charles, Franklin and Jefferson County demonstrate efficiently run offices.
As Missouri's positivity numbers continue to increase take advantage of these efficiencies with early voting. Most recently they were slightly under twenty (20) percent. That is too high.  On a daily basis our positivity numbers are breaking records.  Our state is having difficulty containing the virus and protecting the public.  More and more people are being exposed to the virus.
My graduate degree is in Public Health. My focus was prevention. These current numbers are very concerning for me, as a home care owner, who is attempting to keep employees and clients safe in the mist of this pandemic.
My recommendations are as follows for family caregivers, professional caregivers and seniors.
*Wear a mask when going out.
*Where a mask if you have a contractor or professional caregivers in your home. If you are a person receiving care in the home, where a mask when you caregiver is providing up close and personal assistance.
*Minimize family and friend gatherings and have a plan and be thoughtful about the upcoming holidays. (Family and friend gatherings are showing to be a top place for spreading the virus.)
*If you are gathering with family or friends who are not from your household, wear a mask.
*If you have a family member that is not as cautious or as intentional as you are about public exposure, be intentional in limiting your unmasked contact with that person and absolutely social distance when in their presence.
*The same applies, if you have a family member that can't limit their exposure due to work or other life-style requirements.
*Wash your hands OFTEN.
*Keep your hands off of your face.
*If you want a change from a meal at home, support a local business and the economy by ordering curb-side, and avoid dining in. Dining outdoors at a restaurant will not be as much of an option as our weather gets colder.
Protect yourself and be safe! Now is not the time to become lacks! The persons that you provide care to are counting on you to be well!
For more information on StaffLink's home care services, here in the St. Louis region visit http//:www.stafflinkusa.com or call 314-997-8833.
For Voting Information In Missouri Click Here.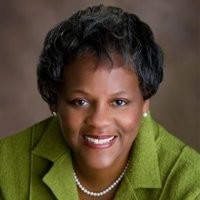 Latest posts by Gretchen Curry, MSPH
(see all)