Eleven (11) Tips for Caregivers Driving in Cold and Inclement Weather

Baby, it is cold outside!
Valentine's week tips for professional home caregivers driving to & from work in cold and inclement weather!
Eleven (11) Tips for Caregivers Driving in Cold and Inclement Weather – First, on this Valentine week, I want to express my gratitude to the professional home care caregivers and health care workers that work for StaffLink, for getting to work time after time, in extremely cold and inclement weather.  Without your commitment and passion to provide caregiving to those in need of your services, StaffLink would not be a success.  You are true Valentines!
I am writing this blog on Valentine Day, February 14th. Today is the coldest day of the winter season in the St. Louis region. The forecast over the next 24 hours is for 2 to 6 inches of snow in our region.
Here are some safety tips intended for professional home caregivers and health care workers that are driving to and from work in this cold and inclement weather.
First, make sure your walkways and driveway are cleared and treated with de-icing before you leave for work. Frequently there are kids in the neighborhood that are happy to help out and earn a few dollars.
Second, layer up and make sure you know where your hat, gloves and winter neck scarf are located before it is time for you to leave for work. Be prepared, bundle up and stay warm.
Next, leave earlier than normal for work. If your car is parked outdoors, give yourself sufficient time to clean off your vehicle and for it to warm up and defrost. Also, expect to drive slower than normal and be prepared for traffic obstacles that are caused by bad weather.
Important, if your car is parked outside, warm up your car and defrost your windows with you sitting in it. Make sure you know where your ice scraper and snow brush are located. Do not run your car without you in it. Cars have been stolen throughout the St. Louis region over the last couple of weeks that were left running without a driver. All areas of the St. Louis region have been targeted, St. Charles, West County, South County, and North City have all reported thefts of running vehicles.  The most tragic story was regarding the funeral home van that was stolen with a body inside from North County and found the next day in Festus outside of a store, while the thieves shopped inside! (https://www.kmov.com/news/funeral-home-van-carrying-body-stolen-from-quiktrip-in-north-county/article_62a8d6d6-6c93-11eb-8a20-dbbe00a472fd.html)
Make sure your gas tank is full. Even if your car is parked in a warm garage at home, at work more than likely your car will be parked partially or totally outside in the cold.  An empty or near tank may freeze. Also, if you have car problems and need to sit by the side of the road and wait for help, an empty to near empty tank, does not run as long as a full tank of gas.
Speaking of being at the side of the road, purchase emergency road service. AAA is a good nation-wide choice. (AAA.com).  The Missouri Department of Transportation (MoDOTs) offers roadside assistance (www.gatewayguide.com). Sometimes your car insurance will include emergency road service. When shopping for car insurance, ask about it.
Charge your phone before you leave your home, therefore you will not need to use your car's battery power to charge your phone in case you are stuck by the road. And do make sure that you have a working phone charger in your car.  Nothing is worse than needing to make an emergency call and having a dead phone.
In the colder months, I also put an extra sweater, pair of socks and a blanket in the trunk of the car for emergency circumstances. I have also place bags of sand in my trunk to add additional weight for snowy roads.
Of course, if you have the choice to drive or be driven to work in a four-wheel drive vehicle in inclement weather, do so.
A finally, a couple of self-care tips.
In cold weather, before you go outside, (10) moisturize your hands and body and especially the skin that will be exposed to cold air and wind, like your face and lips.  When you come home, do the same.  And lastly, (11) make yourself a hot cup something soothing to drink.  It can be-coffee, tea, chocolate, toddy  (https://www.tasteofhome.com/article/is-a-hot-toddy-actually-good-for-your-cold/) or bouillon/broth (https://www.recipelink.com/msgbrd/board_14/2012/JAN/36977.html).  I have included a couple of recipes. The broth is for the famous Neiman Marcus Chicken Broth!  If you have never had it, it is fabulous!  And put your feet up, rest and sip your hot drink!
For more information on StaffLnk's dedicated caregivers and the services they provide click here.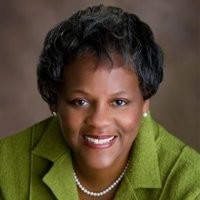 Latest posts by Gretchen Curry, MSPH
(see all)