Five (5) Resources for Seniors Who Hoard
St. Louis Home Care Owner Interviews Professional Organizer About Seniors & Hoarding
In February, Gretchen Curry, MSPH our Founder and President conducted an interview (via Zoom) with Denise Lee, the owner of Clear Spaces (www.clearspaces.org). Denise is a Certified Professional Organizer and Certified Senior Advisor. Denise is credentialed as a hoarding specialist with specific credentials in working with the geriatric population. In this interview, Denise provides specific information and resources about seniors and hoarding. Here is some of the information and resources she shares.
The benefits of working with a professional organizer is that they are an objective and neutral person. It might be very difficult for family and friends to assist a hoarder.
When a professional organizer works with a hoarder, they frequently utilize a method called LEAP in communicating with a hoarder. Listen, empathize, accept and partner. Accepting is not the same as condoning the behavior.
She shares five (5) national, state and local resources.
First, if someone is in imminent danger due to their living conditions, notify the Missouri Division of Aging and Disabilities via there Hotline at 1-800-392-0210.
The National Association of Productivity and Organizing Professionals at NAPO.net.
The local association is NAPOstl.com
The local Institute of Challenging Disorganization, known as ICD, at the Institute of Challenging Disorganization.org
The local organization called St. Louis Behavioral Medical Group that offers a sliding scale fee for services at SLTMI.com
StaffLink works closely with Professional Organizers.  Here are some of our service offerings in this area. Types of Homecare Service in St. Louis by StaffLink (stafflinkusa.com)
The video itself can be found posted online on the following sites and pages.
Family and Professional Caregiver Tips: Seniors & Hoarding – YouTube
(1) Senior Resource Options | Facebook
We have posted an article written by Denise, "A More Hopeful Outcome For A Family Member's Hoarding" on our Guest Articles page. Here is the links on our website and her website.
A More Hopeful Outcome For A Family Member's Hoarding – Clear Spaces (314) 956-2282
What Do I Do? My Parents Are Hoarding – Clear Spaces (314) 956-2282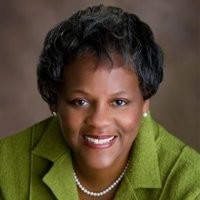 Latest posts by Gretchen Curry, MSPH
(see all)