Six (6) Great Holiday Gift Ideas for Caregivers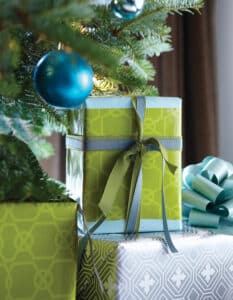 As an agency that provides caregiving assistance to families and works with both family caregivers and professional caregivers, we are frequently asked for holiday gift ideas caregivers. Caregiving is stressful. The holidays are stressful.
Current concerns about how the flu and COVID-19 may affect seniors or fragile persons that caregivers are providing care add another layer of stress to caregiving and holiday expectations. I know several people who have had the flu this season and many have been wiped out for ten (10) or more days.
Therefore, thoughtful gifts that might allow a caregiver to relax and destress will be appreciated. Here is our list!
An overnight staycation at very, very nice local hotel. If the hotel has an on-site spa, add least one (1) or two (2) spa services.
A "day at the spa". Include at least three (3) of these four (4) services, a massage, a pedicure, a manicure and a facial. Yes, this applies to male caregivers! I have never known a male the has gotten a pedicure and wished, he had not!
Pay for a caterer or local store to cook and deliver an entire holiday meal to their household. Make sure the caterer has a reputation for making tasty food! If possible, test taste before you buy! That is always fun!
Pay for several sessions with a personal trainer. Caregivers frequently neglect their own personal health. A personal trainer can provide them a plan to stay fit and can make sure they are performing the exercises correctly.
Some of the best gifts don't cost money. Schedule a weekly day and time to meet at the local mall and walk. It provides the caregiver regular physical activity and time with chat and destress.
Purchase tickets to a local movie theater. Or invite them to a movie with you. There are many great movies out at this time!
Happy Holidays from the StaffLink team!
Mall Walking around St. Louis, MO – AARP
10 Best Staycations In St. Louis, Missouri – Updated 2022 | Trip101
4 Best Spa Hotels in St. Louis, MO | U.S. News (usnews.com)
The Big Chill: A St. Louis Spa Guide (stlmag.com)
Where to order holiday meals to-go in St. Louis this year (feastmagazine.com)
Top 10 St Louis, MO Personal Trainers w/ Prices & Reviews (fitnesstrainer.com)
St. Louis movies and movie times | St. Louis, MO cinemas and movie theaters (showtimes.com)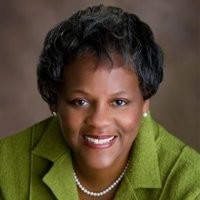 Latest posts by Gretchen Curry, MSPH
(see all)