Three (3) Resources To Help Seniors Who are Socially Isolated

St. Louis Home Care Owner Interviews
Amy Neu, MSW, LCSW
About Seniors &
Social Isolation
In March, Gretchen Curry, MSPH, Founder and President of StaffLink, conducted an interview (via Zoom) with social worker Amy Neu, MSW, LCSW. Ms. Neu is in private practice at the West County Psychological Associates and the Assistant Director of Senior Services at West County Psychological Associates. She is also a Certified Dementia Care Specialist. Ms. Neu provides therapy and counseling for seniors and their family caregivers. She meets with clients to address depression, anxiety, grief, coping with medical issues, and the end of life.
In the interview with Ms. Curry, Amy provides specific information and resources about seniors and social isolation. Here is some of the information and resources she shared.
EFFECTS OF ISOLATION
Amy stated that when people isolate they have increased risk for cardiovascular issues, strokes and anxiety related disorders. The increased risk is actually due to the production and buildup of chemicals in the human body that are harmful if retained over the long haul as there appears to be a release of these chemicals when we socialize with others.
HOW TO KEEP SENIORS ENGAGED
Amy suggested several simple things to keep seniors engaged at anytime, but especially during these times.
She suggested asking seniors if there are any hobbies or activities they enjoy and can engage in safely at this time?
She also suggested to engage seniors that live alone with a regular phone call. Would daily or 2-3 times per week be appropriate? Are they tech savvy enough to participate in a video chat, via their phone, tablet or a computer? It is good for both the senior and the family members to see each other.
Amy stated that pictures are a fabulous way to engage seniors. Can you put together a new photo album of pictures of the grandchildren? Can you take some of the senior's old pictures and make a new photo album?
Scents are another excellent way to engage seniors according to Amy. Can you bake and deliver or have delivered chocolate chip cookies? Can you gift them oatmeal or vanilla scented bars of soaps? And what about candles-how about gifting pumpkin or Christmas tree scented candles?
I am sure if your take a minute you can come up with other things that might engage seniors-music, movies, art, etc. Pull out a notepad and try to come up with five (5) ways that you can engage the seniors in your path!
THREE (3) RESOURCES FOR ENGAGEMENT
Amy shared the following three wonderful (3) national and local resources that can be utilized for re-engagement or keeping one engaged.
1. First, if someone is in crisis or is experiencing mental health challenges, there is a 24–hour help line in our St. Louis region. It is called Behavioral Health Response and the phone number is 314-469-6644. (Here is a toll-free number,1-800-811-4760.
2. If someone simple needs someone is to listen or to have a conversation with, AARP offers a program called "Friendly Voice". Their toll-free number is 888-281-0145. Their hours are 9am to 5pm, Monday to Friday. You may need to leave a message, they will call you back.
3. And finally, the St. Louis region is fortunate to have OASIS, an education organization for older adults. Since the beginning of the pandemic their programs have moved to on-line education. You can get more information at www.oasis.net
StaffLink's caregivers work closely with families to address social isolation and companionship. Here are some of our service offerings in this area. Types of Homecare Service in St. Louis by StaffLink (stafflinkusa.com)
The video interview itself can be found posted on-line in on the following sites and pages:
(1) Senior Resource Options | Facebook
We have posted an article written by Amy, "Lockdown Uplift: Tips to Enhance Connection with Loved Ones in Senior Communities" on our Guest Articles page. Here is the links to our website and her website:
Amy Neu, MSW, LCSW – West County Psychological Associates (wcpastl.com)
Guest Articles Archives – Home Care in St. Louis by StaffLink | Senior Care | Home Health Care (stafflinkusa.com)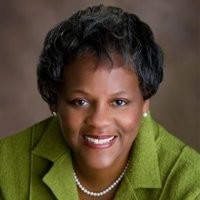 Latest posts by Gretchen Curry, MSPH
(see all)