Ten (10) Ways to Honor the Fallen: Honor an Aging Veteran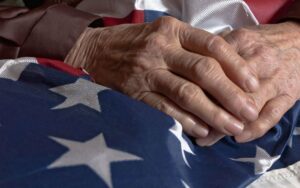 Happy Memorial Day and Happy Memorial Day week!
StaffLink has been providing home care services to veterans for over 30 years. It is an honor to service these men and women.
I remember the name of one of the first veterans StaffLink served. He had seen action in the Vietnam War and had been injured. He was in a wheelchair. He died many years after the war, as a result of his injuries. We were still providing services to him. His name was added to the Vietnam Memorial after he died. When I visited several years later, I looked for his name and found it engraved. He is engraved in my memory on the Memorial Day week.
The forerunner to Memorial Day was Decoration Day. Decoration Day was originally celebrated shortly after the Civil War as a way to honor the fallen soldiers of that war. It continued through World War I and World War ll. It was originally celebrated by the decorating of the graves of fallen soldiers and with parades. In 1971 it became a federal holiday. Shortly before that it became known as Memorial Day.
Memorial Day is a great day to honor fallen soldiers as it was intended. It is also a great time to take the opportunity to acknowledge a living veteran's dedication and service. The veteran you choose to honor might be a friend, family member, neighbor, or co-worker.
Memorial Day is on this upcoming Monday, but anytime during this weekend or next week would be a good time to show your appreciation to a living veteran.
Here we have listed ways to honor your living veteran on Memorial Day: 
Write a

"thank you" card with a personal note.

The note

is

the most important part of this idea.

Place a phone call

to

your veteran

.

When

is the last time you talked to them?

Offer to drive your veteran to the nearest veterans

cemetery

to see the decorated graves

. Is there a grave he or she would like to decorate?

Purchase a

$10-$20 gift card to a coffee shop or lunch location with healthy options.

Drop

it

by their home.

Make sure to include

a note

saying

"thank you

for servicing

" and, "Have coffee or lunch are on

me

!" Make sure drive-thru is an option.

Make a plate of food for them on Memorial Day and take it by their home

. Are you and your family cooking

on

the holiday and making a special meal?

Take them out for a safe meal

.

Are they vaccinated for COVID-19? Are you vaccinated? Is there eatery with outdoor seating?

I am certain they would enjoy the company,

conversation

and thoughtfulness.

Purchase a

n

i

ndividual gif

t

.

What do they need? Could they use new socks or underwear?

Would they appreciate a newspaper subscription? Are they readers and

is

there a book that they might enjoy?

What are their hobbies?

Make a

donation

in your veteran's name to a non-profit organization the

services veterans

. Make sure the non-profit mails a thank you card to your veteran's home.

Bake goods are a nice gift.

If you are a baker, bake an item that meets their dietary requirements. If you are not, go to a

really great

local bakery and buy an item that meets their dietary needs.

Decorate their front door or porch with patriotic color

s

and items

. Of course, make you sure you have their permission.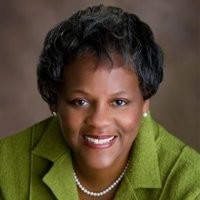 Latest posts by Gretchen Curry, MSPH
(see all)