Nine (9) Tips to Keep Seniors and Caregivers Safe this Summer from the New Variant of COVID-19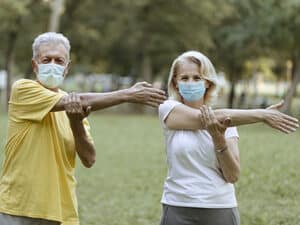 Well, it finally happened!  I tested positive for Covid-19 four weeks ago!
I got my fourth shot about four weeks before I tested positive.  I would not have known that I had COVID had I not been required to take a test for travel purposes.
I had very, very light hay fever symptoms.  A little runny nose, a dry cough and some sneezing.  I am thankful that I had recently had my fourth shot.
The family member who I got it from is younger than me.  Although she had her third shot, she was more symptomatic.  I wet cough accompanied by lots of phlegm.  She coughed so much her chest and sides hurt.
This current variant is very contagious.  COVID-19 numbers are starting to climb as we enter the summer months. Organizations are starting to require mask wearing again.
In the last few weeks, I have known quite a few persons that have tested positive.
A close relative from a southern state that tested positive while in the Caribbean three weeks ago.  My daughter's dear friend tested positive while in Aruba three weeks ago. She is from St. Charles, MO. My daughter's best friend parents tested positive two weeks ago. They live in Philadelphia, PA.  My brother's best friend tested positive a week and half ago. He lives in Kirkwood, MO. A young lady who was scheduled to help me last Saturday with a project at my home, tested positive the Friday night before she was to start. She lives in Maplewood, MO.  A friend of my sister's tested positive two Saturdays ago.  My sister and her had planned to spend Saturday afternoon together.  She lives in O' Fallon, Ill.  All of the above have received their initial vaccination and their boosters.  All experienced relative mild infections and no one was admitted to the hospital.
We encourage practicing safety as we enter the summer months. Caution should not be thrown to the wind.
Here are StaffLink's nine (9) tips to protect seniors and caregivers from being exposed to the Covid-19 virus:
If fully vaccinated, get your booster in a timely fashion. The booster is recommended after 6 months from your last shot.
If not vaccinated, talk to your physician immediately about if there are medical concerns with you being vaccinated. If not, get vaccinated.
Order your free in-home test from the US government. You are limited to 4 free test per address. I have ordered and have received mine! Testing is still a very important part of preventing the spread of the virus. Vaccinated or not vaccinated, if you are told that you have been exposed to a "positive" person, get tested!  You don't want to be an unsuspecting carrier and expose others.
Vaccinated and non-vaccinated wear mask when indoors and it is a good idea to wear one when outdoors and when interacting with other persons and the public.
Vaccinated and non-vaccinated persons (family members, professional caregivers, etc.,) interacting with seniors should always wear mask.
If out in public, social distance from persons that are not wearing a mask, even if outdoors. You can talk to them, but they should not be standing right up in your face. Ask them to step back from you-I have definitely done so since this pandemic began!  Remember the virus enters and infects primarily via a person's mouth, nose and eyes.  If you are wearing a mask, social distancing protects your eyes when talking and interacting with an unmasked person.
If dining out, eat outdoors whenever possible. I have done so and asked for a heater to be moved near our table.
Choose activities or events that are outdoors as much as possible. Bonfires, walking outdoors, etc. Outdoor activities will be plentiful!
Limit your time in public spaces. Limited you time in crowds. Remember there are many new shopping options, such as shipping, curb-side delivery or in-person home delivery.
Stay safe, spend time outdoors, mask up when possible, get vaccinated, get your booster and protect yourself and others!
Let's defeat this pandemic!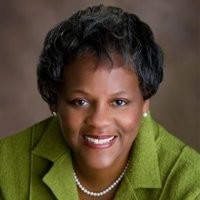 Latest posts by Gretchen Curry, MSPH
(see all)