StaffLink Provides No-Cost Home Care Options to St. Louis Area Veterans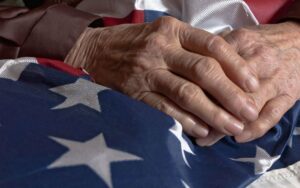 StaffLink has been providing home care services to veterans for over three decades. It is an honor to service these men and women. There are two (2) options for veterans to receive home care services paid for by the Veterans Administration from StaffLink.
I remember the name of one of the first veterans StaffLink served. Our company name at that time was still Supplemental Medical Services. At the time we serviced Illinois and he lived across the river in Illinois. He had seen action in the Vietnam War and had been injured. He was in a wheelchair. He passed several years after we began providing home care services to him as a result of his injuries in the war. The Vietnam Memorial had been complete in Washington D.C. They had foresight to leave room for names that may be added later. His name was added to the Vietnam Memorial after he died. When I visited several years later with family, I looked for his name and found it engraved. He is engraved in my memory on this Veteran's Day.
There are two ways to receive home care assistance paid for by the Veteran's Administration:
First, through the Vetera

n

s Administrations Home and Community Based (HCB) program. To receive home care services through the HCB program, you must be a

veteran that is currently receiving your health care from the VA Health Care System and

most importantly,

have a VA primary care doctor. You may qualify to receive immediate in-home assistance

paid for by the Veterans Administration.

If you need assistance at home

,

ask your VA primary care doctor about a referral.

The second option to receive home care services that are paid for by the Veterans Administration is through

Veterans Aid and Attendance Benefit or Pension

.
StaffLink
Provides No-Cost Home Care Options to
St. Louis Area V
eterans
Here are some of the qualifying requirements, some call these the three (3) M's of qualifying:
Military Requirement-The veteran must be considered a "wartime veteran".

Medical Requirement-The veteran must require help with "activities of daily living".

Money Requirement-The value of your home and car ownership are generally not eligibility hinderances. Assets that are not considered "excessive" are also not problematic.
The 2021 annual pension is capped as follows and covers an estimated hours of care per week:
Solo Veteran:

$23,232                 

Veteran with Spouse:

$27,540                 

Spouse of Living Veteran:

$18,240                   

Surviving Spouse:

$14,928                   
StaffLink will assist you in applying and becoming eligible for the pension
First,

StaffLink

will connect you to a reputable

Veterans Service Officer

(VSO)

*

. They will have an initial conversation with you to determine the likelihood of your eligibility.

If you appear to be eligible, they will assist and instruct you with the application process.

If

StaffLink

is your home care agency of choice, we will start

providing care immediately so you can demonstrate that you have "care in place" during the application process.

"Care in place" is a requirement for this benefit.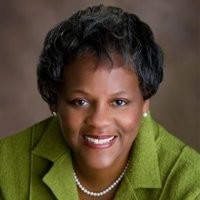 Latest posts by Gretchen Curry, MSPH
(see all)