A Heartfelt Prayer for Nurses During Nurses Week 2022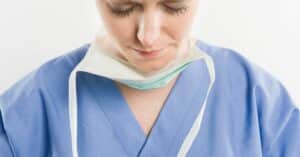 Nurses Week is celebrated from May 6th to May 12th this year.  As we tip-toe into this third spring of the pandemic, I hope we all have a greater appreciation of nurses. We do not know if a new wave is headed our direction, but it will be health care professionals, primarily nurses, that help us individually and collectively continue to fight the virus.  For this reason, StaffLink is sharing following prayer for all nurses during Nurses Week 2022. Happy Nurses Week to all nurses!
We pray,
May they be observant so that they will see and respond to both the seen and unseen needs of their patients,
May they be attentive so their ears will hear and understand the spoken and unspoken requirements of their patients,
May they be astute and focused so that their minds process the best way to deliver the most competent nursing care,
May their hearts and souls be inspired to give the most compassionate care to those under their charge,
May they be emotionally centered and mentally strong, so that they can handle the stress associated with making critical nursing decisions,
May they be spiritually empowered, so they deliver both divine comfort and celestial encouragement to their patients,
May they be imbedded with wisdom that will be heard in the words that they speak-may their words flow like healing salve from their mouths,
May they be given an extra dose of patience to a deal with challenging people and circumstances on the front line,
May they be healthy and physically strong so that their feet will move swiftly to provide empathetic care and they not become weary in ministering to others,  
May they be provided the opportunity and time for continuing education and advanced training so that their knowledge and skills will expand and be a blessing to their patients,
May they be part of a supportive team of professional health care providers, including nurse aides, physicians, therapist, technicians and more so that they find joy in coming to work,
May they remember to make time to practice self-care, so that they will be spared from professional burnout,
May they be shown appreciation and love by their employer, co-workers, families, patients, and the community-at-large,
And finally, may the recall of their dedication, efforts, and toil be a blessing to all that speak their names.
Authored by Gretchen Curry, MSPH
Founder and President of StaffLink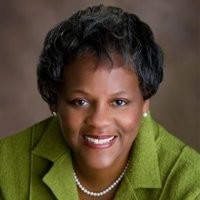 Latest posts by Gretchen Curry, MSPH
(see all)