Six (6) Tips for Caregivers Regarding Shopping On-line or Remotely to Avoid Virus Exposure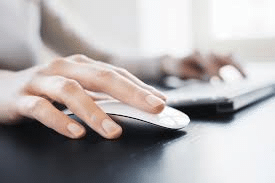 Tips for Family & Professional Caregivers from St. Louis Home Care Owner, Gretchen Curry of StaffLink
Six (6) Tips for Caregivers Regarding Shopping On-line or Remotely to Avoid Virus Exposure – As the new strains of the virus enter the United States and the virus positivity rate continues to explode across the country, state of Missouri and St. Louis region family and professional caregivers must be extremely cautious about protecting themselves and those they provide care. I recommend that family and professional caregivers save time, reduce stress, and especially reduce their risk to exposure to COVID-19 by reducing the time that they are running necessary errands in public places with others. Shopping on-line versus in person is one way to move in this direction.
Shopping on-line for personal, household or hardware necessities is a new experience for me. I have always shopped in person for these items. But since this pandemic and my making the choice to be more cautious about public exposure, I have shopped on-line for nearly all of these necessities.
I have six (6)  tips for both family and professional caregivers desiring to reduce their risk of exposure to the virus by shop more and more efficiently on-line or remotely.
I have a tip for shopping the big box retailers, but I strongly recommend that we all support local retailers and small businesses whenever possible. If we don't support them during the pandemic, they will not be here when this crisis is over.
Big Box Retailers
First (1), regarding big box retailers, pick your favorite one, Amazon (www.amazon.com), Target (www.target.com), or Walmart (www.walmart.com) , etc and open a cart. Keep that cart open for several days or even 2-4 weeks. I have kept my carts open for 3-4 weeks. As you remember an item, go to your cart and add it. Add an item when you think about it, even if you later choose not to buy it or to buy it elsewhere, like a local small business. Having it in the cart will help you remember that you need it.
I find having a cart open on-line for dropping items in it less stressful than shopping with a written list. When I shop in person with a list, one or more of my items may be out of stock at the time I am shopping or I may get distracted and leave without one of my items on my list. If an item is out of stock, I may need to go to another retailer to buy the item or if I leave the store without the item, I will need to return at sometime soon for that one item. I find both of these situations frustrating and an incredible time waster.
Local Retailers
Second (2), before closing out your cart, review your items and ask if there is anything in the "big box" cart that you can purchase on-line from a local retailer. Small local retailers really need and appreciate our support. Shopping on-line helps retailers comply with reduced capacity requirements in some municipalities.
Third (3), after purchasing you have multiple safe and quick delivery options. Of course, you can have the items shipped to your home and never leave your home. This is a great option if you are a family caregiver and find it challenging to get away from the house. It is also a great option as we experience more inclement weather in this winter season. When you buy several items you nearly always qualify for free shipping. Home delivery is also a great option if you are a professional caregiver working long hours or a challenging schedule and your personal time is limited. Most items are shipped free within 2-3 days.
Fourth (4), an option I have also recently used is curbside delivery. This is a great option if you are geographically close to the retailer you have purchased items from. This is a great option also, if you want an item on the same day or the next day. With curbside, you park in designated parking spots upon arriving and you call or text the store when you have arrived and the item is brought out to your car. I normally direct the delivery person to open my truck and place my items in there or to the empty back seat or passenger side of my car. I do not encourage the delivery person to hand the items directly to me. I always wear my mask, in preparation for having to talk to the delivery person with my window rolled down. Another reason, I have also chosen curbside recently is to reduce the shipping materials (cardboard boxes, box filler, etc.) that need to be recycled. My family recycles everything that can and should be recycled.
Grocery Stores
Fifth (5), there are various options for shopping remotely for necessities such as groceries in the St. Louis area. Walmart and Target offer curbside, but not delivery. You order on-line and come to the store to pick up the items normally on the same day. Schnucks (www.schnucks.com) , Dierbergs (www.dierbergs.com), Straubs (www.straubs.com) and Fresh Thymes (www.freshthyme.com) offer curbside or home delivery through primarily two different on-lined or digital apps, Shipt (www.shipt.com) or Instacart (www.instacart.com). Schnucks and Straubs uses Instacart, Dierbergs uses Shipt and Fresh Thyme uses both Shipt and Instacart.
Sixth (6), for the purchasing of prescription drugs, there are many options in the St. Louis area. The two largest pharmacy chains in the area, Walgreens (www.walgreens.com) and CVS (www.CVS.com) , have many drive-up locations. The St. Louis area has quite a few neighborhood pharmacies.
There appears to be hope around the corner. An at-home rapid test received FDA approval in the last several weeks (www.lucira.com). The COVID-19 vaccines (www.Pfizer.com, www.moderna.com, www.johnson&johnson.com ) from multiple manufacturers are starting to be administered in states across the country. The administration of the vaccines should reduce the risk of COVID-19 to professional caregivers and the frail and the elderly.
I encourage you to continue to have a strategy for staying safe as we expect the numbers to increase this late winter and early spring due to the new more contagious strains entering our communities. As a family or professional caregiver, on-line shopping is one of many strategies that helps you. The persons who count on you to be there to provide their care are depending on you to stay safe!
Happy low stress, low risk, safe and convenient on-line shopping!
For more information about StaffLink and the services we provide click here!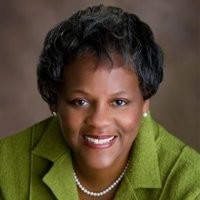 Latest posts by Gretchen Curry, MSPH
(see all)