StaffLink President, Gretchen Curry Serves on the Spirit of St. Louis (SOS) Philanthropic Board

St. Louis Home Care and Medical Staffing Agency's Founder and President, Gretchen Curry, Serves on Philanthropic Board of Directors for the Spirit of St. Louis Women's Giving Fund
StaffLink, a St. Louis home care and medical staffing agency's, Founder and President, Gretchen Curry, was elected to the Board of Directors for a unique, St. Louis, philanthropic organization, the Spirit of St. Louis Women's Giving Fund (SOS). StaffLink is a premier home care and medical staffing agency. he says it is absolutely her "favorite philanthropic organization in St. Louis". She began her term in the middle of the pandemic, in July 2020.  Last year was an unprecedented year for non-profits and a challenging year for board of directors of philanthropic organizations.
This is Ms. Curry's, third year as a member of SOS (www.spiritsltwomensfund.org). She says she was drawn to SOS because she liked the opportunity to "work with other women to achieve a collective goal" for the region. She became familiar with SOS two to three years before she joined.  She made the decision to join after attending SOS's annual Spirit Awards and annual meeting.  That evening she met the ten or so selected non-profits that would receive grants the upcoming year.  She talked to every organization and was very impressed with the grassroots and neighborhood non-profits that were selected to receive money. She loved seeing small, unknown organizations receive much needed funding. She was sold on SOS!
SOS was founded in 2006, by Shelby Schagrin and Susan Block.  The concept of "collective giving" was relativity new to the St. Louis area.  The first year, more than 100 women came together to enthusiastic pool their money's together to support local non-profit organizations.  Now more than 200 women come together annually to make an impact on our St. Louis region through targeted giving. Since starting, SOS has contributed more than $2 million to non-profits.
The women who join SOS agree to contribute $1200 per year to the organizations.  They can do that through monthly, quarterly or an annual donation. SOS does not hold fund-raising events. The members can choose to donate their $1200 per year and do nothing more, or can choose to participate on site visits, committees, the board and more. All members contribute the same amount of funding to the organization. Everyone is on equal standing.  SOS offerers various programming to their members. This includes social get togethers, book club meetings and educational programs.  Of course, they have all been on Zoom since March 2020.
Since SOS is a small philanthropic organization, they work closely with the St. Louis Community Foundation, located in Clayton, MO. The Community Foundation provides administrative and legal support for SOS. It additionally provides a physical location to call home. Their support and expertise has been invaluable to SOS's growth.
On an annual basis, SOS accepts grant applications from community non-profits.  They receive hundreds of initial applications. After reviewing and evaluating the initial applications, SOS then invites finalists to submit full proposals. SOS evaluates strategic plans, financials and makes site visits to see facilities and meet staff, volunteers and board members of the nonprofits. All SOS members have the opportunity to learn more about the 20 or so finalists at the annual "ballot fair." Every member has the opportunity to submit their votes anonymously for organizations that they believe wish to see grant money awarded. Often time SOS members are so impressed with the mission of the non-profits, that the members actually choose to become volunteers for the non-profits that they are introduced to through SOS!
To learn more about the Spirit of St. Louis, visit spiritstlwomensfund.org.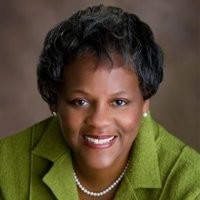 Latest posts by Gretchen Curry, MSPH
(see all)