St. Louis Home Care President Learns about Medicaid Expansion in Missouri
StaffLink, Founder and President, Gretchen Curry, participated in a leadership event hosted by the St. Louis Forum, attended by fifty (50) women executives and leaders in Clayton, MO last Thursday. They gathered to hear a presentation from Jen Bersdale, Executive Director of Missouri Health Care for All.  The women executives represented various business and community sectors, including government, corporations, financial institutes, education, non-profit organizations and entrepreneurs. Ms. Curry was the only business executive in attendance representing a St. Louis home care firm. Ms. Curry stated it was the "most comprehensive and compelling" presentation that she has heard on how Medicaid Expansion benefits all Missourians. 
Ms. Curry, who has a Master's in Public Health has had an acute interest in the health care delivery system of over forty (40) years. Additionally, StaffLink has been a St. Louis home care provider of Medicaid funded services for over thirty (30) years. StaffLink is committed to providing care to the under-served and the economically able. To this end, there are many options available to pay for home care services provided by StaffLink.
The presenter shared data which showed that the measure would save Missourians millions in "real" budget dollars. Missourians are losing out economically on multiple levels by not participating in Medicaid expansion. This includes, but is not limited to, having higher annual increases on private insurance rates for individuals, small businesses and corporations. Higher insurance cost was not counted in the real budget savings. Every Missourian pays a direct and indirect price for the states delay in participating.
StaffLink remains one of the few established St. Louis home care providers that continues to participate in providing services via Missouri Medicaid. A significant number of St. Louis home care providers have discontinued participation due to lower reimbursement rates. Most St. Louis home care franchises affiliated with national firms, have moved into town and chosen not to offer home care services to Medicaid participants. Ms. Curry states, "When Missourians are considering a home care or private duty nursing provider for a family member who will be paying via private funds or private insurance, apples to apples, I would hope that consumers weigh if they are going to intentionally support an established provider, like StaffLink, that is inclusive and services all economic spectrums of our community."
For more information on Medicaid expansion or the current challenges with Missouri Medicaid visit the links below.
https://www.newstribune.com/news/local/story/2019/dec/22/mo-healthnet-director-reflects-agency-challenges/809295/?fbclid=IwAR0nie-FrpcKu7UCuF9GbqRkd-oiRH_bmhi3dg-Vge5mVJ7KKyRY7mXJg1s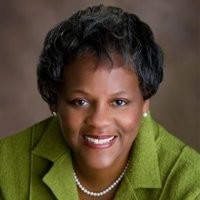 Latest posts by Gretchen Curry, MSPH
(see all)