Thirteen (13) Tips for Family Caregivers and Seniors on How to Stay Healthy, Fit, and in Shape in the Summer Heat and Sun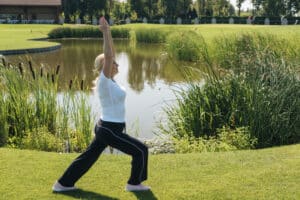 I am the Founder and President of StaffLink, I am a senior and was a caregiver for my late parents. I have had a joint replacement and have attended Physical Therapy for an extended period. Through the years I have led a pretty active life. My knee impairment over recent years did limit my agility and changed my gait.
Through rehab, I have been reminded about several modalities of fitness that are absolutely necessary to stay in shape. They are cardio fitness, stamina, strength, flexibility, and balance. As a senior or as a caregiver, you want to keep all five of these modalities functioning at optimum levels.
Here is how I would define each fitness modality:
Cardio fitness has to do with your heart being able to function at higher beats for extended periods.  You achieve that by doing 3-5 cardio sessions each week for 30 minutes to an hour. Some suggest we should be completing at least 150 minutes per week of cardio activities. Walking, running, biking, spinning, aerobic classes and dancing would all meet this requirement.
Stamina is also known as endurance, it is not the same as cardio fitness.  Stamina has to do with the ability of the body (not the heart) to sustain prolonged activity. Stamina has to do with your muscles being able to perform extended (repeated or continuous) action without becoming exhausted. Here is what I learned through my knee surgery and rehab.  Although my cardio health was good before the surgery and I am regaining it at this time, my stamina is poor. Although I can bike on my recumbent for an hour, I still get exhausted when standing or walking for 10 minutes. Core (stomach and back) strength is an important part of supporting stamina. My core strength needs improvement.
Strength has to do with the ability of your muscles, legs, arms, back and stomach to lift, push, pull or hold significant amounts of weight. How many repetitions can you stand up from a chair using your legs only and not needing your arms to assist your hamstrings and quads muscles?
Flexibility has to do with the ability of your muscles to stretch and bend as far as they can. If you do not use it, you will lose flexibility with age. Stretch your legs, arms, and back. Loss of flexibility will change your gait and your ability to stand up straight.
Balance has to do with the ability to stand and walk without falling to one side or the other. Yoga is an excellent exercise for maintaining and improving balance. A simple singular exercise to improve balance is standing on one leg for as long as you can.  Or the "tightrope stand". You stand with one foot in front of the other, while they are touching (heel to toe) and holding that pose for as long as you can.
Here are thirteen (13) tips on how to stay healthy, fit and in shape:
First, stay up-to-date on doctor appointments and all required and suggested screenings, such as annual exams with blood work & labs, colostomy, mammography, bone density test, etc
Stay compliant with medication that your physician has prescribed.
Drink plenty of water. Hydration is one of the more important aspects of physical health. On occasion supplement water with a drink that replenishes your electrolytes, like Gatorade or something similar.
Eat healthy. Include at least one green salad per day. Eat lean, select choices like fish, chicken, fresh vegetables, and fruit. Eat light, and make homemade vegetable soups to eat with salads. Avoid eating fried foods. Bake, broil, or grill your meats. Reduce the use of refined sugar, salt, and items made with flour.
Get moving! Here are several tips to specifically help you to get moving and keep moving:

Hire a personal trainer to work out with you at home. You can hire a personal trainer to visit you for reoccurring sessions or you can hire a personal trainer to design a fitness program for you. After receiving the plan, you can schedule a monthly check-in session. I have listed a source below.
Here is a fun suggestion! Participate in an online challenge and raise funds for a non-profit. A challenge helps your stay motivated and raise money for a good cause. There are many non-profit physical fitness challenges online to raise money. I have listed some below.
If you own home gym equipment, use it!
If you don't already own a piece of indoor gym equipment, buy a piece of equipment that you will be motivated to use regularly and not hang clothes on it. In recent months, I purchased a pre-owned recumbent bike and had it delivered to my home. I had used a recumbent bike for months at a gym I belonged, I knew it was a piece of equipment that I would continue to use at home if I purchased it. I love it and use it on an ongoing basis.
If you do not already belong to a gym, join a gym! Due to our age many of us are eligible for free Silver Sneaker memberships. At age 65, I switched my paid membership to a free Silver Sneakers membership with the same gym and the same benefits.
Walk outdoors when the weather permits. In the summer months, early in the mornings, might be cooler than mid-day and even in the evenings. The fresh air and sunlight are good for you both physically and emotionally. Walk indoors at the nearest mall when the weather is too hot.
Exercise to different YouTube videos when it is convenient for you to do so. Switch up which fitness videos you select. There are videos that address all five of the modalities of fitness I mentioned above, cardio, stamina, strength, flexibility, and balance. There are yoga videos that address flexibility and balance. Videos utilizing exercise rubber bands address strength and stamina. Videos taking you on scenic bike rides distract you while building your cardio for extended times. There is something for everyone and every fitness goal. I have listed a link below.
Join an online fitness class on a particular day and time. Some people like the structure and accountability of a scheduled fitness class. If that works best for you, do it!
So, seniors and caregivers both, keep diligent and keep moving to maintain optimal shape!
Bike for charity as a St. Jude Hero – St. Jude Children's Research Hospital (stjude.org)
Raise Your Way | DIY Cancer Fundraising | American Cancer Society
American Heart Association | To be a relentless force for a world of longer, healthier lives
Welcome to Senior Planet – Senior Planet
26 Proven Preventive Health Screening Tests for Seniors (betterhealthwhileaging.net)
Photo credit: Freepik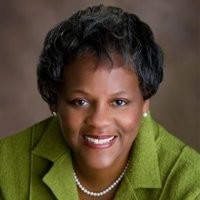 Latest posts by Gretchen Curry, MSPH
(see all)