Twelve (12) On-line Sites to Sign Up for a COVID-19 Vaccine in St. Louis

Family Caregivers and Home Care Professionals-Get Your Vaccination!
Twelve (12) On-line Sites to Sign Up for a COVID-19 Vaccine in St. Louis
StaffLink has not required that their professional home care aides and staff get the COVID-19 vaccine. We are strongly encouraging all staff to get the vaccine. StaffLink believes that if our employees get the vaccine, it will give the employee, their household, their clients and our community more protection. We are asking them to, "Please get vaccinated."
We are very concerned about the continued spread of COVID-19, especially with the new strains spreading across the country.  The South African, Brazil and the United Kingdom strains are said to be seventy (70) percent more contagious. And although we are not certain of the level of protection that the current vaccines will give against the new strains, we are hopeful that they will have some effectiveness.  Here are two recent articles about the new variants.
Employees that have concerns about getting the vaccine have been encouraged to talk to their personal physicians about their concerns.  There are a small percentage of individuals that physicians might recommend they not be vaccinated. The physician will know the health care workers individual medical history.
Most health are employers have not requiring employees to get the vaccine but have made the vaccine available and encourage staff to get vaccinated.  Two articles in the recently, stated that up to 66% of professional caregivers in nursing homes had chosen not to get the vaccine. Nursing homes make big push to change minds of workers who refused vaccination (msn.com)
Hospital and nursing home workers in Missouri are choosing to delay getting the COVID-19 vaccine — and that's raising concerns | Coronavirus | stltoday.com
We believe the "refusal" numbers will go down as more and more people get the vaccine and others see there are very few side-effects.
We have signed our staff up on "group" vaccination list with the (1) state of Missouri, (2) the St. Louis County Health Department and (3) the Missouri Alliance for Home Care.  Some of our caregivers will be receiving their vaccinations this upcoming week at an event hosted by the Missouri Alliance of Home Care.  Multiple home care and private duty agencies are sending caregivers to this event.  Seven hundred (700) request were submitted by various agencies. There are four hundred (400) spots available.  Missouri Alliance for Home Care (MAHC) (homecaremissouri.org)
We believe our caregivers might have more or just as much success by individually signing up and getting the vaccine as identified health care workers.
One of our home care aides who lives and provides services to a client in Jefferson County signed up one day a couple of weeks ago and got her first vaccine the very next day.
The Johnson & Johnson one-shot, vaccine was approved this past weekend. It was reported  in the news that the Missouri Department of Health will receive 50,000 doses this week.  It should become easier to get a vaccine with a third vaccine product available. Missouri health department expects to receive 50,000 Johnson & Johnson vaccine doses this week (msn.com)
The public is being encouraged to be open and willing to get vaccinated with any of the three choices available if the opportunity presents itself.  Here is information comparing the three different vaccines. How does the Johnson & Johnson vaccine compare to other coronavirus vaccines? 4 questions answered (wmur.com)     Fauci urges Americans to take any vaccine available to them when eligible (nbcnews.com)
Below are a list of places that professional caregivers, family caregivers and the general public can sign up for a vaccination.  Each site will ask you several questions to determine your eligibility and correct tier.
Please note that you are not restricted to signing up only in your county or only with your regular health care provider or system.  I have friends, an older couple, who live in the St. Louis area and are 75 years plus with health issues, who signed up with the county health department in St. Roberts, MO, near Rolla and were about to get vaccinated there last week.  Think outside the box and outside of the St. Louis region.
Below are links to sign up in St. Louis County, St. Louis City, St. Charles County, Jefferson County, at BJC, Mercy, SSM, St. Lukes, CareSTL, Affinia and Walmart.
Walmart stores in Missouri and at least two in St. Louis County (North County on Florissant and Shrewsbury) area have begun to offer vaccinations through a special government program with retail pharmacies.
https://stlhealthandwellness.az1.qualtrics.com/…/SV… https://stlouisdph.qualtrics.com/jfe/form/SV_08qM4vOqB5dJniR https://www.surveymonkey.com/r/sccmoCOVIDvax2
JCHD COVID-19 Vaccine Interest Survey (jotform.com)
COVID-19 Vaccine Info & Pre-Registration | BJC HealthCare
COVID-19 Vaccination Information | Mercy
CareSTL Health Official Website
COVID-19 – Affinia Healthcare
www.walmart.com
Here are two articles about the new variants from South Africa, Brazil and the United Kingdom.
https://www.bbc.com/news/health-55659820
https://www.washingtonpost.com/business/why-themutated-coronavirus-variants-are-soworrisome/2021/02/14/51db9b70-6f24-11eb-8651-6d3091eac63f_story.html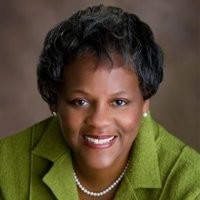 Latest posts by Gretchen Curry, MSPH
(see all)