12 Tips for Caregivers and Seniors on How to Stay Safe and in Shape Like a Winter Olympian during the Pandemic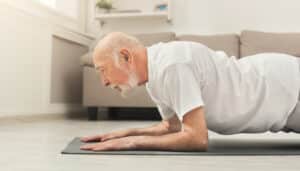 Stay in shape like a Winter Olympian!  The 2022 Bejing Winter Olympics will start on February 3rd and last through February 20th.  I love the Olympics! I look forward to watching figure skating, cross-country skiing, alpine skiing, ski jumping, ice hockey, bobsledding, snowboarding, curling, speed skating and more.
On top of being the Founder and President of StaffLink, I am a senior and have been a caregiver for my late parents. I recently had a knee replacement and have been in Physical Therapy for an extending period. Through the years I have led a pretty active life. My knee impairment over recent years did limit my agility and changed my gait.
Through rehab I have been reminded about several modalities of fitness that are absolutely necessary to stay in shape. They are cardio fitness, stamina, strength, flexibility and balance. As a senior or as a caregiver, you want to keep all five of these modalities functioning at optimum level.
Here is how I would define each modality simply.
Cardio fitness has to do with your heart being able to function at higher beats for extended periods.  You achieve that by doing 3-5 cardio sessions each week for 30 minutes to an hour. Walking, running, biking, spinning, aerobic classes and dancing would all meet this requirement.
Stamina is also called endurance, it is not the same as cardio fitness.  Stamina has to do with the ability of the body (not the heart) to sustain prolonged activity. Stamina has to do with your muscles being able to perform extended (repeated or continuous) action without becoming exhausted. Here is what I learned through my knee surgery and rehab.  Although my cardio health was good before the surgery and I am regaining it post-surgery, my stamina is poor. Although, I can bike on my recumbent for an hour, I still get exhausted when standing or walking for 10 minutes. Core (stomach and back) strength is an important part of supporting stamina. My core strength needs improvement.
Strength has to do with the ability of your muscles, legs, arms, back and stomach to lift, push, pull or hold significant amounts of weight. How many repetitions can you stand up from a chair using your legs only and not needing your arms to assist your hamstrings and quads muscles?
Flexibility has to do with the ability of your muscles to stretch and bend as far as they can. If you do not use it, you will lose flexibility with age. Stretch your legs, arms and back. Loss of flexibility will change your gait and your ability to stand up straight.
Balance has to do with the ability to stand and walk without falling to one side or the other. Yoga is an excellent exercise for maintaining and improving balance. A simple singular exercise to improve balance is standing on one leg for as long as you can.  Or the "tightrope stand". You stand with one foot in front of the other, while they are touching (heel to toe) and holding that pose for as long as you can.
Here are tips on how to stay safe and in shape like a winter olympian during this pandemic.
Try to avoid the gym during the Omincron spread. Hire a personal trainer to work out with you at home. You can hire a personal trainer to visit you for reoccurring sessions or you can hire a personal trainer to design a fitness program for you. After receiving the plan you can schedule a monthly check in session. I have listed a source below.
Participate in an online challenge and raise funds for non-profit. In January, I committed to participate in the St. Jude 200 Mile Bike Challenge. I have a recumbent bike at home and I am currently biking towards my goal. I am on track to meet that goal before the end of January. A challenge helps your stay motivated and raise money for a good cause. There are many non-profit physical fitness challenges online for the purpose of raising money. I have listed some below.
Use your home indoor gym equipment. Stop hanging clothes on it.
If you don't already own a piece of indoor gym equipment, buy a piece of equipment that you will be motivated to use on a regular basis and not hang clothes on it. I love my recumbent bike. Before purchasing it I had used a recumbent bike for months at the gym. With my knee issues, I loved the recumbent biking for completing a non-impact cardio session. When the pandemic began in February 2020, I was not comfortable going to the gym. Later gyms were mandated to close. I went for almost nine (9) months without doing any cardio exercise! Finally, in December 2020 I purchased a pre-owned recumbent bike and had it delivered to my home. I love it and use it on an ongoing basis.
Walk outdoors when the weather permits. The fresh air and sunlight are good for you both physically and emotionally. Walk indoor at the nearest mall when the weather is dicey.
Exercise to different YouTube videos when it is convenient for you to do so. Switch up which fitness videos you select. There are videos that address all five of the modalities of fitness I mentioned above, cardio, stamina, strength, flexibility and balance. There are yoga videos that address flexibility and balance. Videos utilizing exercise rubber bands address strength and stamina. Videos taking you on scenic bike rides distract you while building your cardio for extended times. There is something for everyone and every fitness goal. I have listed a link below.
Join an online fitness class on a particular day and time. Some people like the structure and accountability of a scheduled fitness class. If that works best for you, do it!
Eat healthy. Include at least one green salad per day. Eat lean, select choices like fish, chicken, fresh vegetables and fruit. Eat light, make homemade vegetable soups to eat with salads. Avoid eating fried foods. Bake, broil or grill. Reduce the use of refined sugar and salt.
Drink plenty of water. Hydration is important to physical health.
Get your COVID vaccine and get your booster. Hospitalization and positive numbers are currently at an all-time high for our region and the country. Forty (40) percent of all persons being tested for the COVID in the St. Louis region for virus are testing positive. That is double what was happening during the last COVID peak approximately a year ago. If you suspect you have been exposed, get tested.
Stay at home as much as possible during this COVID explosion. Both the Omicron and Delta variants are spreading. It is hopeful that it will pass in the next several days and weeks.
When you cannot stay home, wear an appropriate mask, social distance and wash your hands. I personally know people who have died during the last several weeks as the virus numbers began to increase.
So, seniors and caregivers, keep moving to maintain optimal shape! And enjoy the 2022 Bejing Winter Olympics. Go USA! Bring home many, many golds!
Bike for charity as a St. Jude Hero – St. Jude Children's Research Hospital (stjude.org)
Raise Your Way | DIY Cancer Fundraising | American Cancer Society
Welcome to Senior Planet – Senior Planet
About Us | In Home Personal Training (gymguyz.com)
Check Your Eligibility | SilverSneakers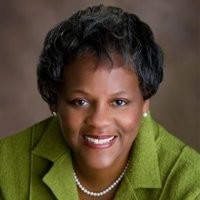 Latest posts by Gretchen Curry, MSPH
(see all)