5 Top Hospitals in St. Louis- How to Find the Best Care for Your Medical Challenges
Our Experience as a St. Louis Home Health Care Provider
At StaffLink, we work with all hospitals in St. Louis, case managers, discharge planners, social workers, and healthcare professionals. This article looks at the top 10 hospitals in Missouri, which includes the top 5 hospitals in St. Louis.
Several hospitals in St. Louis received top marks in the latest standing from U.S. News & World Report.
Barnes-Jewish Hospital was ranked the very best hospital in Missouri.
Barnes-Jewish is one of the only local hospitals in St. Louis to be nationally ranked in adult care specialties. Barnes received national recognition in 10 categories, such as cancer, cardiology and heart surgery, diabetes and endocrinology, gynecology and neurology and neurosurgery. U.S. News & World Report also imputed the hospital as being among the largest clinical spine care clinics in the country.
Top 10 Best Hospitals in Missouri:
Saint Luke's Hospital of Kansas City
North Kansas City Hospital
Boone Hospital Center (Columbia)
Mercy Hospital Springfield
CoxHealth Springfield
SSM Health St. Clare Hospital-Fenton
*As ranked by U.S. News & World Report
Barnes-Jewish Hospital is the largest hospital in the U.S. state of Missouri.
Located in the Central West End neighborhood of St. Louis, it is the adult teaching hospital for the Washington University School of Medicine and a major component of the Washington University Medical Center.
In 2018, Barnes-Jewish was named one of the top twenty hospitals in the United States by U.S. News & World Report in its annual ranking.
Barnes-Jewish Hospital is a member of BJC HealthCare and is located on the campus of the Washington University Medical Center. Barnes-Jewish is the largest private employer in Greater St. Louis, employing 10,125 people, including 1,723 attending physicians, in 2018.
It is responsible for the education of 1,129 interns, residents, and fellows.
As of 2018, the hospital had 1,266 beds with a staff of 10,125.
The top-ranked hospital, Barnes-Jewish Hospital in St. Louis states their Mission, Vision, and Values:
Barnes-Jewish Hospital St. Louis
MISSION
We take exceptional care of people.
• By providing world-class healthcare
• By delivering care in a compassionate, respectful and responsive way
• By advancing medical knowledge and continuously improving our practices
• By educating current and future generations of healthcare professionals
VISION
Barnes-Jewish Hospital, along with our partner, Washington University School of Medicine, will be national leaders in medicine and the patient experience.
VALUES
In service to the patient, we value:
• Integrity
• Compassion
• Accountability
• Respect
• Excellence
BEST HOSPITALS – U.S. NEWS & WORLD REPORT CONSISTENTLY RANKED ONE OF NATION'S TOP HOSPITALS
Barnes-Jewish Hospital and Washington University School of Medicine have ranked among the nation's best hospitals by U.S. News & World Report. Barnes-Jewish is the only hospital in the St. Louis region to be recognized among the best hospitals by U.S. News & World Report.
Barnes-Jewish was ranked in 10 data-driven specialties and received the highest rating in 9 common care procedures.
In tabulating the rankings, U.S. News & World Report surveyed more than 10,000 specialists and evaluated data from nearly 5,000 hospitals across the U.S.
Consumers look to the U.S. News & World Report rankings to help them find the best hospital care available when they are facing critical health conditions and complicated processes.
Learn more about what the positions mean and how they are determined at http://health.usnews.com/best-hospitals.
ADDITIONAL AWARDS AND HONORS
In addition to being the best hospital at St. Louis and the only hospital rated by U.S. News at Missouri, Barnes-Jewish Hospital is the recipient of additional awards and designations.
The highest honor for excellence in nursing. Barnes-Jewish, the first adult hospital in Missouri to obtain the designation, was originally recognized in 2003 has been redesignated every five years since, most currently through 2018.
Level I Trauma Center
Barnes-Jewish Hospital's trauma program has made the distinction of Level I verification from the American College of Surgeons, the greatest national recognition possible.
Barnes-Jewish Hospital is one of three associations in the State of Missouri to make this esteemed honor.
Top-five Highly Prepared Trauma Center
Received in 2006 in the National Foundation for Trauma Care and contributed to acknowledge trauma centers ready to offer care in case of a catastrophe.
Comprehensive Cancer Center
Received from the National Cancer Institute in acknowledgment of the hospital Alvin J. Siteman Cancer Center.
Comprehensive Stroke Center
Received from The Joint Commission. Barnes-Jewish was the primary hospital at St. Louis to make the first Primary Stroke certification in 2007; in 2013 we advanced to achieve Comprehensive Stroke certificate for having the essential components in place to attain long-term success in improving outcomes for stroke patients.
Bariatric Surgery Center of Excellence
Received in 2006 in the American Society for Bariatric Surgery; successful recertification every 3 years because (most recent 2018).
National Cancer Institute "exceptional" Rating
The National Cancer Institute (NCI) has awarded Siteman Cancer Center in Barnes-Jewish Hospital and Washington University School of Medicine in St. Louis that an"exceptional" score, based on a strict review of Siteman's research plans.
Leader in LGBTQ Health Care Equality
Barnes-Jewish Hospital is recognized as a"Leader in LGBTQ Health Care Equality" from the Human Rights Campaign Foundation (HRC), the educational arm of America's largest civil rights organization working to attain equality for lesbian, gay, bisexual, transgender and queer (LGBTQ) people.
Mercy Hospital St. Louis
Mercy Hospital St. Louis has been a healing presence in the St. Louis area for more than 150 years.
Today, they continue providing compassionate medical and specialty care on their centrally located campus at I-270 and I-64/US 40.
They provide all-private rooms along with the peace of mind of their nationally-recognized care.
Mercy Hospital St. Louis has been recognized several times including:
CMS Five-Star Hospital
100 Top Hospital by Watson Health
 Level I Time Critical Diagnosis (TCD) STEMI Center
Top 50 Nation's Best Hospital by Newsweek magazine
As an instructing and research facility, Mercy Hospital St. Louis is helping to make health care better for future generations.
At Mercy Hospital St. Louis, you have a whole care group bringing a wealth of expertise to you on a single campus.
Their St. Louis hospital specialty solutions include oncology, cardiovascular care, obstetrics, women's health, pediatrics, emergency providers, burn care, stroke care, behavioral health, and many more.
Women's Health Care & Maternity Services
For every stage of health and life–pregnancy, labor, delivery and outside –Mercy Hospital St. Louis provides the care women need.
They're a reliable supplier of childbirth solutions – one of every three babies born in St. Louis is born in Mercy Hospital St. Louis.
They are the very first Missouri hospital recognized by J.D. Power and Associates' Distinguished Hospital Program℠ for "Outstanding Patient Experience" in maternity care.
They offer many childbirth choices, including:
Mercy Birthplace, a warm, comfortable surroundings with choices like whirlpool baths and low-intervention birth suites
Their low-risk pregnancy Midwifery Birthing Center to get a natural childbirth experience
Their Level III NICU, providing the most advanced neonatal care in St. Louis County
Nationally recognized care for high-risk pregnancies at their Maternal and Fetal Health Center
Beyond childbirth, they offer a complete range of women's health care providers, from regular checkups and mammograms to menopause care and surgical procedures.
Whenever you've got a serious illness or accident, the Mercy Hospital St. Louis Emergency Department is ready with all the care you need.
Their emergency medicine pros provide trauma services for St. Louis County, St. Charles County, and the surrounding areas at St. Louis County's only Level 1 (highest level) Trauma Center.
Serious burns need specialized care.
The Burn Center in Mercy Hospital St. Louis provides acute and reconstructive burn care providers. they're the only verified center in Misstheiri for pediatric and adult burn care.
Stroke Center
Every minute counts in regards to stroke. The Stroke Center in Mercy Hospital St. Louis is designated as a Level 1 Stroke Center and provides 24/7 access to life-threatening neurology care.
Mercy's Mission, Vision & Values
The mission statement of Mercy is an inspiring reminder of our calling. It also unites and directs activities across our entire health and human services ministry. We are the people of Mercy Health Ministry. Together, we are pioneering a new model of care. We will relentlessly pursue our goal to get health care right. Everywhere and every way that Mercy serves, we will deliver a transformative health experience.
As the Sisters of Mercy before us, we bring to life the healing ministry of Jesus through our compassionate care and exceptional service.

These values guide what Mercy co-workers do and what direction we take. We consider them unchanging.
Dignity. We cherish each person as created in the image of God.
Excellence. We give only the best for those entrusted to our care.
Justice. We pledge to be in right relationship with one another with a particular concern for people who are economically poor.
Service. We seek out and put the needs of others first.
Stewardship. We wisely use our talents and resources to strengthen Mercy as a ministry of the Church.
While all five values are important to how we make decisions, dignity is the base on which all the others rest. Because all people are created in the image and likeness of God, each person deserves to be treated with respect.
Advocate for Care
Through our influence we seek to relieve misery and address its causes and support persons who struggle for full dignity.
Dignity is a key value in Mercy's work. Like the Sisters of Mercy, we strive to be an effective voice for the economically poor and the underserved. We also support and partner with others in raising their own voices to seek justice and mercy.
These principles guide us in evaluating public policy issues:
Our advocacy activities flow from Catholic social teachings and we constantly strive for a deeper understanding of them.
Our choice of advocacy activities shall always reflect the dignity and welfare of those we serve as well as those with whom we minister, and are always influenced by our fundamental commitment to the preferential option for the poor.
We work toward assuring the rights of each person for those things necessary for the proper quality of life and challenge others to join us in assuming responsibility for helping to meet social needs.
Our advocacy activities shall focus on both the good of human persons and the common good of the community.
We advocate to obtain an equitable distribution of resources, especially in the allocation of health care resources.
Justice calls us to promote systemic change by working collaboratively with others in the public and private sector to address the needs of the most vulnerable persons.
If you or a loved-one are considering home health care in St. Louis, remember that ultimately it's the consumer's choice with regard to which home health provider you wish to invite into your home. At StaffLink, we have worked with all of the major hospitals in St. Louis. Call us today to learn more about how we can serve you. (314) 997-8833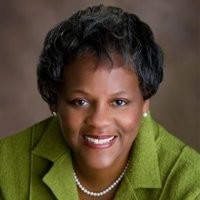 Latest posts by Gretchen Curry, MSPH
(see all)