Caregiver Tips: Seniors & Hoarding
Gretchen Curry, MSPH, is the Founder and President of StaffLink. StaffLink is a St. Louis, MO based home care, private duty nursing and medical staffing agency. Gretchen is also a member of Senior Resource Options (SRO). She conducts this interview with Denise Lee, the owner of Clear Spaces for SRO's series of interviews with professionals who provide services to elderly. Denise is a Certified Professional Organizer and Certified Senior Advisor. Denise is credentialed as a hoarding specialist with specific credentials in working with the geriatric population. In this interview, Denise provides specific information and resources about seniors and hoarding.
#elderly #olderadults #seniors #hoarding #olderadultsandhoarding #HomeCareInStLouis #ProfessionalOrganizersInStLouis #DeniseLeeCPO #GretchenCurry
View all our videos on our StaffLink Youtube Channel.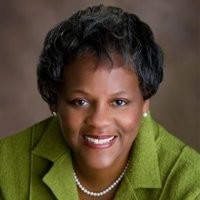 Latest posts by Gretchen Curry, MSPH
(see all)