Caregivers Get Your Seasonal Flu Shot As Soon As Possible

Tips from a St.Louis Home Care Agency Owner for Caregivers
Caregivers Get Your Seasonal Flu Shot As Soon As Possible
If you are a family or professional caregiver, plan to get your family's seasonal flu shot as early as possible. Protect yourself, your household and those you provide care.
As we enter the winter months in the United States and especially in the colder states, like Missouri, we enter into new "twindemic" territory. We have always dealt with the seasonal flu, but this winter we will be dealing with a pandemic that is reaching new heights on a weekly and daily basis.  Peak seasonal flu season is from November to March.
Getting the flu shot may provide protection to your family from this seasonal malady. If you have not considered a flu shot in the past, this year may be the year to reconsider.  Physicians across United States recommend that our seniors and compromised persons get vaccinated every year.
Flu shots can be obtained throughout the St. Louis area from various locations, including your doctor's office, urgent care centers, local drug stores, such as CVS and Walgreens. My daughter got hers at her doctor's office.  I made an appointment on-line one day and went into my local CVS the next day and got mine.
In the St. Louis region there are numerous health care organizations offering free seasonal flu shot clinics.  Most of these clinics are drive-up clinics.  For more information on these offerings, google "free flu shots near me".  County and city health departments throughout the region offer flu shots for free or at a minimum cost.
If you are caring for a person who is more than sixty-five (65) years in age, there is a special flu vaccine available that provides additional protection. Additionally, make sure your senior has gotten their shingles and pneumonia vaccines. I am north of sixty (60) years old and I have gotten both vaccines!
And as we enter the winter holiday season, I recommend that you plan and are thoughtful about anticipated family gatherings.  Family gatherings are proving to be major vectors of transmitting the COVID-19 virus.  Consider how your family can social distance within the home? How can you arrange and space your indoor dining? Will everyone wear mask? Is the weather inviting enough to socialize some outdoors?
Remember, one (1) out of seven (7) persons, age seventy (70) or above that test positive for COVID-19 will end up in the hospital and approximately one (1) out of six (6) of those will die of the disease.  Let's make every effort to keep everyone safe during this "twindemic" season.
Start with your seasonal flu shot!
If you are in need of professional home care assistance as a family caregiver, please visit our website here or call our office for information.
For information on flu shots in the St. Louis Area click here.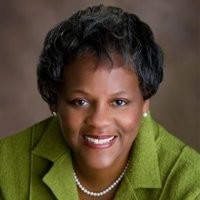 Latest posts by Gretchen Curry, MSPH
(see all)