Missouri Medicaid In-Home Care Hourly Reimbursement Rates May be Increasing in July 2022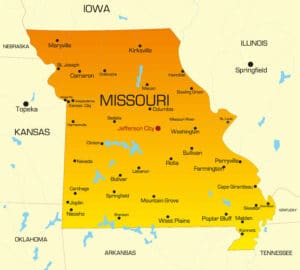 We have received word that the hourly reimbursement rate for Missouri Medicaid in-home care will increase significantly. This is breaking news! This is really good news! This is BIG news!
StaffLink has been servicing Medicaid recipients for nearly 35 years. Our clients and employees live throughout St. Louis City, County, and in Jefferson and St. Charles counties.
Last year I shared a blog titled, "Letter to Governor Parsons", about my concerns regarding the Missouri's Medicaid reimbursement lag in the area of home care assistance.  The lag was reducing the availability of these services to Medicaid recipients.
I specifically addressed the traditional home care agency model, where a non-relative is providing care for a recipient as a legal employee of a third-party agency.
I did not address the Consumer Directed Services (CDS) model, where a relative provides care to a family member as a 1099 contractor.
I shared that the lag in Medicaid reimbursement caused the wages offered to caregivers providing services to Medicaid clients to NOT be competitive to other wages (both in the industry and outside of the industry.)
The employment market was very competitive BEFORE pandemic and has been even more so since the pandemic. 
I stated at that time if wages remained uncompetitive, then the availability of quality and reliable caregivers to Missouri Medicaid recipients will continue to be greatly decreased.
It may surprise you that I had at the time, and still have, very little concern about the rise of the minimum wages in Missouri. Minimum wages had been increasing faster that the Medicaid reimburse rate at that time.
I shared that I do not believe that caregiving should be a minimum wage job.  If our society wants to have reliable and well-trained caregivers then in a competitive employment marketplace our wages must compete outside of our industry.  Our competition of workers is Target, Walmart, Quik Trip and Amazon, to name a few.  The minimum wage at these places range between $15-$18  hourly.
In 2021, home care agencies across the St. Louis region were being reimbursed $25-29 per hour by long-term care insurance and private pay clients.  Those clients had reliable caregivers.
In July of 2021, the hourly Medicaid rate was only raised to $21.16. Agencies were happy for the increase, but were still not able to increase the wages of our caregivers that provided services to Medicaid clients to the wage level required to be competitive.
Genworth's (a long-term care insurance) annual "Cost of Care" has pinned the hourly "private" cost care (for a home health aide or caregiver) in the St. Louis region for 2021 at $28.75 per hour. I believed Genworth's 2021 numbers are right on target.  Cost of Long Term Care by State | Cost of Care Report | Genworth
Cost have increased since 2021.
Most St. Louis agencies that provide private duty care are currently (2022) billing and being reimbursed $27 to $33 per hour for home care aide services.
We have information that Missouri's Medicaid hourly rate will increase to the $30 per hour range in July of this year. If that is accurate, that increase will close the gap between private duty services and Medicaid services.
Private duty home health aide wages currently range between $14 to $17 per hour.  The wages for those that provide services for Medicaid recipients will absolutely increase to that range.  StaffLink will be able increase our Medicaid wages in that range.
At this time, I have no information regarding if a Medicaid skilled (LPNs & RNs) private duty nurses (PDN) service for pediatric recipients offered via the state and reimbursed by Medicaid will be receiving an increase in the hourly reimbursement rate.  The pediatric PDN program is severely under funded.  Our agency is authorized to provide services via that program, but we currently do not have any clients in that program. At least two to three times a month we receive calls from families dissatisfied with their services and seeking to move to another agency.  We turn them down and tell them we cannot help them.  The problem is not the other agencies, it is the Medicaid reimbursement rate.  I have attached a link regarding the state of Missouri being sued by families frustrated with the service and care offered via this program.  I am hopeful for those families that this program will see a significant increase in July of this year!
Finally, I want to thank those that worked diligently to secure this increase. The Missouri Council of In-Home Services lead the charge.  Thank you!
https://www.stltoday.com/lifestyles/health-med-fit/health/lawsuit-missouri-fails-severely-disabled-kids/article_a3576d6f-d763-58ad-88eb-f6d26df4baba.html
About | Missouri Council for In-Home Services (mohomecare.org)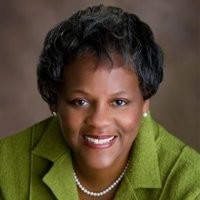 Latest posts by Gretchen Curry, MSPH
(see all)