Lockdown Uplift: Tips to Enhance Connection with Loved Ones in Senior Communities

 Families are finding themselves in difficult situations during this pandemic.  A common issue that I have been discussing with clients is how to best support their loved ones who are in senior living communities.  Many communities tasked with protecting their residents' health across the continuum of care (independent senior living, assisted living, and skilled nursing) have implemented various restrictions.  These policies often include very limited access in or out of the community, which is for the safety of the residents.  However, a natural consequence is that loneliness and isolation are increasing among residents in many communities.  As family members, what can we do to help our loved ones under these circumstances?
As restrictions and social distancing measures continue, we must remind ourselves that we are not fated to become emotionally distant as well.  We can make choices that enhance our connection even from a distance.  Below are a variety of ideas that family members of any age can do with a loved one in a community.  Keep in mind, if your loved one has a grandchild or great-grandchild, hearing from them is precious.
Coordinate a care calendar. If your loved one struggles to reach out to friends or family on their own, it can be nice to coordinate a care calendar.  It can be as simple as creating a google calendar for people to sign up to call and check in with your loved one each day.  As more communities begin to allow outdoor visits with more than one family member, you can communicate that message through the care calendar to see if anyone wants to go for a visit during their scheduled day.
Drop off an activity kit. Most senior communities are accepting items to deliver to their residents at the reception desk.  Call your loved one's community and ask if you could bring a package for them.  Everyone has different interests and abilities, so you make an activity kit especially for your loved one.  For instance, if your loved one enjoys art or crafts, include some coloring books, clay, or paint by number books.  Readers may appreciate new books to read, while puzzlers may like a new crossword or jigsaw.  If your loved one enjoys sending cards or letters, be sure to include pretty stationary or blank cards and stamps.
Reminisce together. Bring up a photo album of old pictures up for your loved one and reminisce together over the phone.  org has a wonderful list of life review questions to prompt conversations.  If your loved one has some good responses, you can start writing them down and preserving their memories too.  Reminiscence is also a pleasant activity for individuals with mild-moderate dementia, as many long-term memories often remain intact longer than the short-term memories.
Use technology to connect. There are so many options for virtual visits, whether it is Zoom, Facetime, Google Duo, etc.  Many senior communities have a tablet that a staff member can take to your loved one's room for a virtual visit if they do not have their own device.  While it is not the same as an in-person visit, virtual visits give us the opportunity to connect more fully than a phone call alone.  We can see each other's facial expressions, gestures, and other non-verbal cues to create a more meaningful conversation.
Create opportunities for intergenerational activities. If there are children involved in your loved one's life, be sure to include them in your plans.  There are wonderful options such as writing to each other as pen pals, drawing pictures for each other, singing songs together (over the phone or virtually), or reading favorite books to each other.  Children are amazingly tech savvy and often enjoy sharing these skills with adults.  Ask kids how they would like to connect with their loved ones, and they will likely have their own wonderful ideas as well.
Prioritize mental health for yourself and your loved one. This is an incredibly stressful time for family, caregivers, and residents of senior communities.  There are various emotions to process during this pandemic, and many people hesitate to talk with family or friends about difficult feelings for fear of being a "burden" or a "downer".  It is crucial for us to have conversations about these difficult emotions and how we are coping.  These deep conversations with each other secure our bonds even while being physically distant.  If you or your loved one is struggling to cope, it is valuable to seek guidance from a mental health professional to enhance wellbeing.
While social distancing is necessary to contain the spread of the COVID-19 virus, it does not mean that our emotional connections with others are doomed to diminish.  We can make small decisions each day to cultivate our relationships and enhance our connections with others.  If you or a loved one are struggling with isolation, depression, anxiety, or loss of connection, our therapists at WCPA are here for you.  Please reach out to connect with us and schedule a telehealth appointment.
Watch StaffLink owner Gretchen Curry and article author Amy Neu discussing Seniors and Social Isolation below.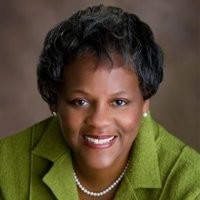 Latest posts by Gretchen Curry, MSPH
(see all)