Meet Camelle Gibbs-Prince, Service Coordinator!
Camelle has been a Service Coordinator for StaffLink since July 2021. Prior to joining our administrative team as a Service Coordinator, Camelle was a caregiver for StaffLink for six and half years for one client.
As a caregiver she really enjoyed giving one-on-one care to her client. She liked being able to to focus all of her attention on that one client and making her client feel very important.
As a Service Coordinator, Camelle services clients, employees and job applicants.
She works to match the best fitting health care professional to meet the client's requirements and works on filling their openings and shifts as quickly as possible. She addresses any and all customer service issues that arises while servicing their needs. She works to ensure their peace of mind when they partner with StaffLink.
With employees, she works to understand their skill set and match them with assignments that best fit their experience and their desired assignment goals. She also works with them in addressing their on-going training and educational needs and any customer services issues that come up.
With job applicants, she works with them to navigate our application process, she learns about their skill set, learns what is their desired type of placement, works to onboard them to our company and works to get them assigned as soon as possible!
Prior to coming to StaffLink, Camelle trained as a Medical Assistant. She previously worked as a clinical assistant in a hospital radiology department and as a physical therapy technician in a long-term care rehabilitation department.
Camelle is married with two (2) children. With her family she enjoys movie night and road trips. Branson, MO is a destination that they enjoy!
Her favorite solo activities are interior decorating, shopping and visiting the nail spa. She also enjoys visiting St. Louis casinos and eating at seafood restaurants.
Her favorite St. Louis landmark to visit is the St. Louis Zoo. It is a landmark she and her family have been visiting for many years.
Camelle says after the pandemic is behind us, she hopes to be able to travel out of the country with her family.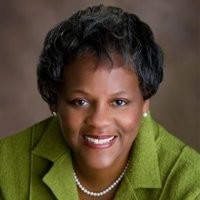 Latest posts by Gretchen Curry, MSPH
(see all)