Meet Evelyn Cox, Part of StaffLink's Administrative Team for Over 21 Years!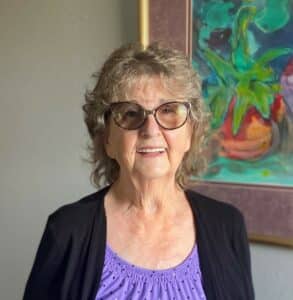 We would like to introduce Evelyn Cox, our amazing Administrative Assistant who started with StaffLink in May 2000.
Evelyn's daughter, Lois, was already working as a Staffing Coordinator for StaffLink at that time. StaffLink was looking for a part time Administrative Assistant to help with office duties such as filing, enter Evelyn who loves filing and organization. Evelyn was also our on–call coordinator for many years before "retiring" from those duties. Since then, she has been far from just a part timer, with her duties growing to include payroll, billing, and too many additional duties to mention. She is the first one in the office each morning, often the last to leave in the evening, and always looking for something new to do. Evelyn is truly the center of StaffLink's operations and an invaluable member of the administrative team, especially to Patrick the Business Manager. When any of the office staff needs help Evelyn is always there to the rescue.
Prior to joining StaffLink, Evelyn worked for the State of Missouri at the Clayton Courthouse as a Supervisor in the Criminal and Traffic division. After 22 years there she was offered early retirement, so she took it.
Evelyn has 4 wonderful children, a stepson, 15 grandchildren and 6 great grandchildren. Her family is very important to her. She says, "My family and StaffLink were there for me when my Husband was sick and passed away".
Evelyn stays very busy. She is very caring and giving of her time, always volunteering to help others. She has belonged to the American Legion Auxiliary for 25 years now and is their State Representative for Veterans and Rehab for Jefferson Barracks and John Cochran Hospital. She also has given her time to the 8 & 40 for 17 years now, helping with the needs of special children that have lung disease, and currently is the Chairman for Nurse Scholarships.
Evelyn's hobbies include making quilts for veterans, as well as crocheting prayer shawls for Holy Spirit Church. She says, "I also love to sing, dance and play bells at church for mass when they want us to play". Her favorite place to visit in St. Louis is the Jewel Box.
Of her position at StaffLink, Evelyn says, "This job has given me the opportunity to pursue my volunteer work at the Auxiliary and 8 & 40."
Once Covid-19 is under control, Evelyn says she will be very happy to get back to her Tuesdays at Jefferson Barracks, where she helps at the Drug and Alcohol Division with their morning coffee and donut hours.
Evelyn is a 30-year cancer survivor and participates in the Susan G. Komen for the Cure activities annually.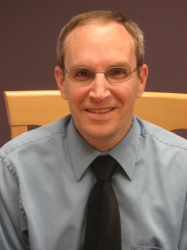 Latest posts by Patrick Scannell, Business Manager
(see all)