State of Missouri Settles Lawsuit Over the Lack of "Private Duty Nursing" for Medically Fragile Children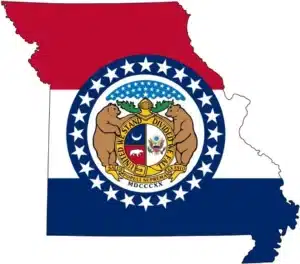 The state of Missouri has settled a lawsuit with families of children with medically complex conditions regarding the allegations that the Department of Social Services failed to provide "private duty nursing" services that meet federal requirements.
The children requiring these services need assistance with feeding, toileting, bathing, dressing, ambulation, ventilation management, and medication administration.
The lawsuit, S.J. et.al v. Knodell, was filed in 2020 by nine families. The lawsuit was filed in hope of improving "private duty nursing" services on the behalf of hundreds of families across the state that are eligible for this service. There is an association of parents in Missouri named Caring for Complex Kids Coalition, that also participated in the suit.
The settlement was reached August 31st.
The settlement may be found at https://bit.ly/3xum10G.
The Department of Social Services denied any liability regarding the claims, however they did agree to stipulations that families hope with improve the availability of "private duty nursing" services to these children.
The complaints in the suit included children not receiving the maximum numbers of hours of care they were approved to receive to never receiving any care at all.
There are multiple reasons that families may have challenges securing nursing services. Here are three possible reasons.
First, private duty nursing services are provided by either a licensed practical nurses (LPN) or registered nurses (RN). A nursing shortage has existed since prior to the pandemic and has been exacerbated with the pandemic.
Second, services for private duty nursing are paid for by Medicaid funds. The hourly bill rates paid to nursing agencies, like StaffLink, for RNs and LPNs services were not competitive with the hourly bill rates from comparable sources prior to the pandemic. If the hourly reimbursement is not competitive, then you can expect for the hourly pay rates to the RNs and LPNs, will not be competitive. The Medicaid reimbursement rates to agencies was lower than agencies, including StaffLink were paying to their RNs and LPNs to work for other clients directly.  The Missouri Medicaid reimbursement rates were increased July 1st. It is debatable if the new bill rates are competitive in this new era of surging pay increases fueled by the pandemic for RNs and LPNs.
Third, some geographic locations are more challenging than others to recruit nursing staff. More rural counties can be more challenging to find licensed nurses.
Additional considerations that have been discussed as ways to meet the needs of these children include exploring the feasibility of medical day cares and medical health homes where the services are paid for by Medicaid. The goal of the latter would be to offer an environment that is more home like and less institutional. The St. Louis area has a medical day care for medically fragile children. We are not certain that they approved for or accept Medicaid as payment. We have provided a link below for that organization.
StaffLink currently has a contract with the state of Missouri to provide private duty nursing services to children with complex medical conditions. Over our nearly 36 years in busy, we have served dozens of families.
Caring for Complex Kids Coalition | Facebook
Missouri settles in case regarding lack of care for disabled children (kshb.com)
DSS Press Release | Missouri Department of Social Services working with Medically Complex Children, their Families and Advocates to Improve Access to In-Home Nursing Services through Settlement (mo.gov)
Families with disabled children in limbo as Missouri aid program remains stalled • Missouri Independent
Lawsuit alleges Missouri fails severely disabled children (kmbc.com)
Home (strictlypediatricscenter.com)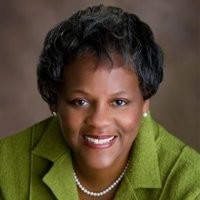 Latest posts by Gretchen Curry, MSPH
(see all)