Sandra Carmichael – Recent Retiree Still Plays Key Role After 22 Year Stint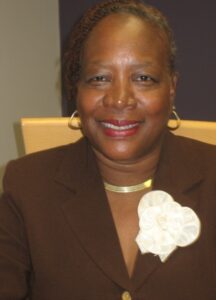 Sandra Carmichael – Recent Retiree Still Plays Key Role After 22 Year Stint
Sandra Carmichael, a key administrative staff person with StaffLink retired in July after twenty-two (22) years!   Sandra is well-known and respected by St. Louis home care industry professionals throughout the area.  Sandra was the Client Services and Scheduling Department Manager for StaffLink.  Her title did not fully describe her duties.
At StaffLink she oversaw the following functions:
Recruitment
Training
Scheduling
Oversaw the field staff supervision
Customer Service, and
Medicaid program compliance and program audits
Other things that were not in the job description, but she was trusted with and fulfilled were:
Corporate memory and brain bank
An anchor in maintaining employee relations with field staff
The owners' trusted confident and adviser
Sandra came to StaffLink with experience as a respiratory aide. StaffLink initially hired Sandra as our primary fill-in aide for our home care clients. After a year or so in the field, we asked her to join our Client Servicing and Scheduling Department.
Sandra is one of two of our team's experts on government program reimbursement and coverages.
Sandra has an amazing family.  Her son, David, has worked for StaffLink, from time to time, as a caregiver.  David was in fact "on duty" and supporting the owner's family when her father passed peacefully in his home.
Sandra's husband retired from his job several years ago, and she asked to go part-time in the spring of 2014 in order to have more flexibility for family and personal activities. Until her retirement Sandra worked 2 to 3 days each week. She is was very efficient and productive during those two days.  Home care is an around-the-clock service and she always made herself available 24/7 to address client needs.
Sandra is looking forward to enjoying her hobbies after the pandemic,  which include traveling and volunteering for a non-profit that raises scholarship funds for young men.
Sandra's official date of retirement was July 30th.  Since that date she has remained available on an "as needed" basis to assist with overflow scheduling (Sandra knows and has great relationships with a lot of the field staff).  She also continues to help with the oversight of important program tasks and compliance.  She has committed to assist with the on-boarding and training of expected new administrative staff over the next few weeks and months.
Our team will miss Sandra's daily involvement in the business operations, but are grateful for her continued involvement and commitment to our success.
Below is a note that our owner wrote and gave Sandra at the time of her official retirement:
Sandra,
It is hard to believe it has been 22 years!
We have been a great team!  We have shared camaraderie, laughs, shaking our heads and addressing our client and employee's issues as best we could.
StaffLink has been through many peaks and valleys.  We are still here and standing.
I am indebted to you for your commitment and contributions. You were easy to work with and always chill.  You got me and I got you.  You expected excellence from our field staff and you gave no less.  You will be fondly thought of OFTEN and greatly missed! 
I hope and believe you found your work at StaffLink rewarding. You rock!
Sincerely and with admiration and love, Gretchen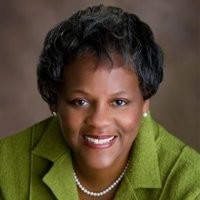 Latest posts by Gretchen Curry, MSPH
(see all)