Forty (40) Self-Care Tips for Caregivers in the Extended Pandemic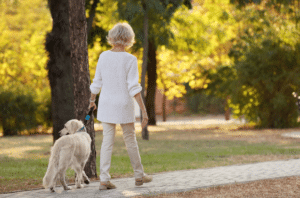 We are entering a new wave of the pandemic. The spread of delta variant across the country is causing a rise in the number of infections, hospitalizations, and deaths. At this moment no end to this wave is in sight.
Family and professional caregivers must be vigilant in their caregiving responsibilities for others. Caregivers must pay careful attention to self-care in these weeks and months ahead.
Nearly 70 million family caregivers are providing care at some level to family members. Additionally, many more professional caregivers are assisting families in providing caregiving. 
We would like to offer a list of forty (40) self-care tips for caregivers and encourage caregivers to remember to take care of themselves.  We want caregivers to know that self-care is not selfish. In fact, we believe self-maintenance is required if individuals are going to be compassionate and competent caregivers. Paid or non-paid, the caregivers role is vital and essential to sustaining the lives to those they provide care.
Frequently, caregivers feel undervalued and unappreciated. Caregivers provide care to young and old, sick and frail, and many others requiring their help and support. 
Caregiving is demanding. Caregivers frequently neglect their physical, mental and financial health. Neglecting any of these will have long term negative effects on a caregiver's future.
Former First Lady Rosalyn Carter said, "There are only four kinds of people in the world: those who have been caregivers, those who are currently caregivers, those who will be caregivers, and those who will need caregivers".
Caregivers are a vital and essential part of making the world go around. In this extended pandemic we cannot do without them.
Forty (40

) Self-Care Tips for Family and Professional Caregivers

in the

Extended

Pandemic:
Take Care of Your Physical Health (10)
Take a walk

– walk outdoors, walk in

a

mall

, just

keep it

mov

ing

Buy an at home piece of cardio equipment if

it

is easier for you to exercise at home-Facebook Marketplace is a good place to shop for

pre-owned

equipment

Exercise at home to a YouTube video

Prioritize a good night

'

s sleep

and

m

ake an effort

to get to bed early

See your doctor and dentist as required, and keep

suggested appointments

Pay attention to your labs and address the issues your doctor is concerned about regarding your health

Eat as healthy as possible, plan ahead

Drink plenty of water and limit caffeine, sugar

y

beverages,

and alcohol

Protect yourself from exposure during the pandemic

, wear a mask, social distance, be selective about where you in public

Get your COVID-19 vaccination

-current statistics are showing this is one of best choice

you can make
Take Care of Your Mental Health (3)
Speak to yourself positively about your efforts to provide the best care

Check in on yourself: do a

self-assessment

on how you are feeling,

have you been getting angry quicker,

what are the things that are causing you stress,

etc

.

Seek

out

professional mental health support either virtually or in perso

n
Set Aside Quiet Time (8)
Read a book

Take a long bath

Light a scented candle

Listen

to

soothing music that ordinarily

would

not be your first choice

Put your feet up for five minutes in the middle of your day

Go to a park and sit on a bench

– observe

and listen

to nature

Start a daily journal – also include statements of gratefulness
Take time for quiet mindfulness,

prayer

or meditation
Make Sure You Stay Connected (5)
Join a virtual book club

Seek out free community and virtual lectures for enjoyment and learning

Start a weekly or monthly Zoom meeting family or friends

Meet a friend for fellowship at your favorite outdoors restaurant

Meet a friend for a walk in the park
Seek Out Support and Assistance (4)
Accept help when offered

Ask for assistance from family

Secure and hire assistance

Join a virtual caregiver

'

s support group
Treat Yourself (5)
Fix a "splurge" meal at home, something that you would consider too pricey to order from a restaurant

Spend money on one of the entertainment subscriptions (

Netflix

, 

Amazon Prime

, 

HULU

, 

Disney+

,

etc

) and enjoy an abundance and variety of entertainment at home

Go to a movie, wear a mask; the theaters are not crowded

Go for a spa treatment

at a spa

where COVID precautions are being carefully adhered-a massage, facial, pedicure or manicure

Go to a free outdoor concert

-go solo

, take a friend or invite family
Take Care of Your Financial Health (5)
If it is challenging to work out of home and be a caregiver-look for

work

you can do remotely

Establish your own virtual business or income stream
Address your financial needs,

make a plan

for the future

Balance your checkbook
Attend a virtual class on budgeting and financial planning
Thank you for your vital and essential work!  Especially during this extended pandemic. Practice self-care and be safe!
To learn more about StaffLink's exceptional caregivers and the services they provide click here.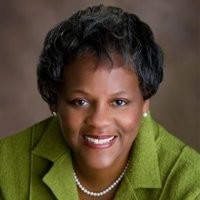 Latest posts by Gretchen Curry, MSPH
(see all)