ENGAGING SENIORS IN HOLIDAY GATHERINGS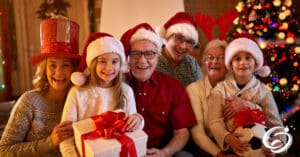 As we age, holidays can be bittersweet – bringing up memories of past holiday traditions and family and friends that are no longer here.  While a family gathering can be fun for all, an older member may tire more quickly.  If so, be sensitive to their need to rest.
Large gatherings may be overwhelming, especially for those with hearing, eyesight, or memory issues.  If you have senior family members included in your holiday get-togethers, here are a few suggestions that may make it more comfortable for everyone:
If a recipe or another tradition has been passed down, acknowledging this to the group can help tie the past to the present.
If there are memory issues, it may be helpful to introduce people to gently remind them who someone is. It may be helpful to say things like, "This is your grandson, John, Carol's oldest child".  In my own family, we have used nametags at large gatherings to clarify relationships for my own father.  Even though he did not have memory issues, people change physically (especially children) from year to year and he would have trouble figuring out who "belonged" to who.
Conversations can be difficult to follow, especially for those with hearing issues. Perhaps keeping background noise at a minimum could help.  Also, you may need to gently remind others to speak up if needed.
Another suggestion would be to encourage others to engage in direct conversations with seniors if following a group conversation is too confusing for them. Often our "busyness" gets in the way of truly listening and engaging others.  Seniors often speak more slowly and perhaps less directly.  It may just take one person to really listen and engage in a conversation to make them feel comfortable and valued.
Looking at family photos may be a wonderful conversation starter, especially for younger people. Life changes from generation to generation.  Connecting to the past through these memories can be a very treasured experience.  It is important that we all learn that history did not begin when we were born.
As people age, the need for material gifts may not be as great.  The gift of time may be much more valuable.  This can be a year-round gift to both the older person and to yourself!
Care Management at StaffLink in St. Louis, MO (stafflinkusa.com)
Aging Life Care Association Home
Find an Expert (aginglifecare.org)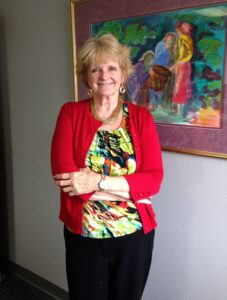 Latest posts by Pam Stone , BSW, Certified Case Manager (CCM)
(see all)