Seventeen (17) Fun Summer Outdoor Activities for Seniors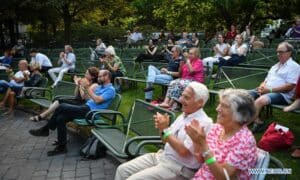 Summer 2021 is here. More persons are vaccinated against COVID-19. More communities are opening back up to pre-COVID 19 levels and outdoor activities are abundant and easily accessible. Most outdoor activities are safe, especially for vaccinated individuals.
Seventeen (17) Fun Summer Activities for Seniors
Here are 17 fun, accessible and safe activities that can be enjoyed outdoors as the COVID-19 infection rates decrease and vaccination rates increase.
Plant and maintain a vegetable "garden" in pots on the porch/deck or in a traditional in-ground vegetables
Go for a stroll and enjoy the summer in full bloom in the neighborhood
Go fishing at local stocked pond or favorite fishing spot
Go out and hit golf balls at nearby driving range
Go peddle boating at the local park
Go to an outdoor restaurant and have lunch or dinner
Go to an outdoor drive-in theater
Visit and shop at a local farmer's market and enjoy the abundance of fresh fruit and vegetables
BBQ outdoors
Make a summer drink like, lemonade or limeade with real lemons or limes
Plan and go for a picnic at a local park
Attend an outdoor community event or show-fireworks, concert, theater, opera and more
Attend an outdoor sporting event where social distancing is practice
Set up yard games that all can enjoy-bean bag toss, horseshoes, croquet or more
Set up and play tradition board games on an outdoor table
Set up and eat outdoors on the porch or deck as much as possible
Find a quiet place to sit outdoors, read or listen to a book with a summer theme
Benefits to Seniors of Participating in Fun Summer Activities
Studies show and senior industry professionals know that participation in enjoyable activities, like the ones listed above with friends, family groups and can have several major benefits for seniors. Here are some of the benefits:
Staying active and participating in activities with friends and family will improve how a senior's brain works. Staying active helps a senior maintain their  memory and increases their ability to learn new things? Engaging in activities on a regular basis can improve a senior's creativity and mental acuity.
Staying active will help fight loneliness and depression.  Staying active with others addresses loneliness. Seniors without spouses or partners spend significant hours per day alone. That can lead to depression.  Staying active helps older adults to make new friends and maintain existing relationships.
Staying active will improve the mental and emotional well-being of a senior. Staying active will give a senior a more positive outlook on life. Engaging in activities with friends, family or groups will increase a senior's optimism and reduce stress.
Staying active will extend a senior's life and improve a senior's physical vitality. An active older person will feel more energetic. Creating and participation in fun activities is a good way to boost a senior's immune system, reduce the risk of illness, and reduce one's perception of any aches and pain they may be experiencing.
Pandemic and Summer Weather Safety
Regardless of the activity, it's important to make sure that everyone is staying safe in the warmer summer weather.
Drink plenty of water and liquids.The most important thing that anyone including a senior can do to maintain their health in the warmer summer weather is to stay hydrated by drinking plenty of water and appropriate liquids. Avoid drinks with caffeine and alcohol when participating in outdoor physical activities.
Pay attention to the temperature. If the temperature is extreme, stay indoors and avoid being outdoors during the hottest part of the day. The weather is much cooler during the morning or evening hours, so plan activities for those times. The morning and evening hours would be both the  safest and most comfortable for being outdoors.
Dress for the summer weather. Wear light-weight fabrics that breath like cottons.  They are best in hot weather.  Also select light colors that reflect heat and clothes that are loose-fitting. Don't forget a hat to keep the sun off everyone's head. A straw hat with a wide brim is always a good choice.
Remember to apply sunscreen and insect repellent. Don't pay for a day of outdoor fun by being uncomfortable for days afterwards due to a painful sunburn and lots itchy bug bites. Take a few minutes to purchase and to apply sunscreen and insect repellent if required.
Pay attention to signs of dehydration, heat exhaustion and heat stroke. Feeling faint, dizzy or nauseous may be sign of an impending problem. Other signs like having a flushed face, headache or rapid pulse may also be signs that a person has had too much exposure to extreme weather. If you have any of these symptoms, get indoors to cool down, immediately drink water and seek professional help immediately if required.
Practice appropriate COVID-19 safety measures.  As restrictions loosen from the pandemic, and we all venture out more, it's still important to practice COVID-19 safety measures. Wear a mask when and where appropriate, maintain a safe distance from others when in public places and carry a small bottle of hand sanitizer. We should all keep in mind that only about fifty (50) percent of individuals in the country are vaccinated and that the Delta variant is expanding across the country and is more infectious.
Have safe outdoor fun in the summer months!
Here is more info on how to travel with seniors:
https://www.stafflinkusa.com/traveling-tips-for-family-caregivers/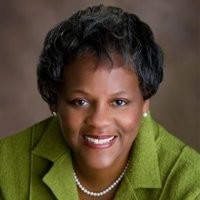 Latest posts by Gretchen Curry, MSPH
(see all)