Twenty-one (21) Traveling Tips for Family Caregivers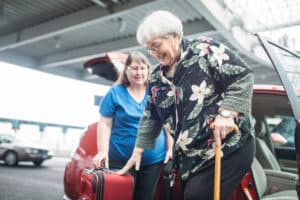 Since the beginning of the pandemic, family travel has decreased.
As the COVID-19 infection rates continue to go down family travel is now increasing.
Over this Memorial weekend 2021 American Automobile Association (AAA) projects that of the 37 million people that will travel, 2.5 million of those will be traveling by air. AAA says that is a 600% increase in air travel over last year.
Here are some tips for family caregivers traveling with or without the senior they provide care.
Tips for

Traveling with the person you provide care

:
Do you need a special

ly

equipped

vehicle? A larger vehicle?

Look for

a rental

and confirm six (6) to eight (8) weeks in advance.

If traveling over the road, plan to make more frequent stops than you might

ordinary

make

for

rest stop

breaks

and to stretch

everyone's legs

.

Have snacks packed to meet everyone's dietary needs.

Make sure

sleeping

accommodations

meet your

requirements

. Are t

here

bedrooms or

hotel

rooms/suites on the

first

floor

?

Are hotel rooms handicapped accessible? D

oes

the hotel have

an elevator

?

Do you need to accommodate and make

health maint

ena

nce

appointments, such as dialysis, IV infusion, etc. Schedule and confirm four (4) weeks prior

in your destination city

.

They will probably require doctor orders and prescribed medical regiment in writing.

Pre-fill med

boxes

and take them with you. If traveling for more

than a week, pre-fill

additional

med boxes for

the

additional weeks. Take

extra

meds in bottles.

Are going to attend

a

special event?

A family

wedding

?

Would it be appropriate to schedule a senior

companion

to tend to the needs of your

senior

on that day? Call a private duty agency

in your destination city at least

four (4) weeks ahead of the special date.

Do you need to accommodate a special diet? Are you renting accommodati

ons

with a kitchen? Are you planning on cooking? If not, are their healthy choice near your accommodations for you to

purchase

appropriate meals? Do they have monthly menus posted

in advance

?

Do they deliver?

Are you tr

aveling with someone with dementia? Make a wristband for them with their name and your contact information

on it

.

Also try to keep their routine as close to their normal routine. Consider breakfast time, lunch time, bedtime and more.

Does your senior have a pet? Are you taking the pet with you? If not, schedule a reliable pet sitter.
If you planning to go sight-seeing and to do local travel tours, check ahead by googling "accessible things to do" in your destination city. You want to make sure your senior can get around and enjoy the sights with as much accessibility accommodation

s

and assistance as possible.
Tips for

Traveling without the person you provide care

:
Consider placing your senior in a senior community that provides short term respite.

If your senior can stay at home with assistance-schedule a reliable friend or relative to provide them companionship

and assistance

.

If your senior is planning on staying home and needs more hands

–

on care, consider scheduling a caregiver through a home care or private duty agency.

Schedule

and confirm

3-4 weeks in advance.

Do necessary shopping if possible beforehand. Leave money and a credit card for

family

friend or family member to have access to for shopping.

Discuss and write out a menu plan that meets the required dietary needs

of your senior

. Keep it simple

, not every

likes

to cook

.

Are

there

meal delivery services

with healthy choices

or are there personal chefs that can prepare

custom

meals while you are out of town?

Set up meds before you leave for as many days as you will be gone.
Leave

physician and

emergency phone numbers

for those

helping out

while you are out of town

.

Cancel

and

reschedule unnecessary appointments during your absence.

Make sure to arrange, schedule and discuss required transportation to appointments and other planned outings

happening

while you are gone.

Is there a dog that you regularly walk for your senior? Hire a dog walker while you are

gone

and I suggest you keep them on the payroll when you return!
Tips for a Person Who Needs Care Travel

ing

Without Family or Friends
Several companies offer non-medical and medical travel escort and companion services. Our company offers both. Our program is called "Care-On-The-Go". From more information visit In-Home Care Clients We Serve (stafflinkusa.com)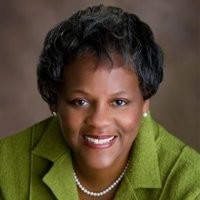 Latest posts by Gretchen Curry, MSPH
(see all)