Tens (10) Ways to Show Appreciation During Nurses Week 2021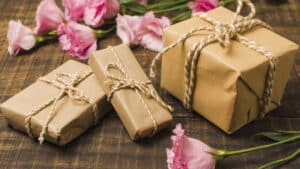 Nursing has always been one of the most "trusted" professions. During this pandemic, nurses are also being recognized as essential warriors in the fight against COVID-19. Without tens of thousands of dedicated and committed registered nurses and licensed practical/vocational nurses, the health care system would have collapsed under the added pressure of a pandemic.
If there is a nurse in your life then National Nurses Week is a great time to take the opportunity to acknowledge their efforts.  That nurse might be a friend, family member, neighbor, co-worker, employee, or a caregiver for you or a family member.  
National Nurses Week extends from May 6th to May 12th. Any time during this week would be a good time to show your appreciation to a trusted warrior.
Here we have listed a few low-cost
and safe
ideas
to honor the nurses in your life:
A

"thank you" card with a person

al

note.

The

note in the most important part of this idea, as a thank you goes a long way! 

A

short video "thank you".

You can

send

it to the nurse or nurses you wish to acknowledge via various methods.

This can be sent to an individual

's cell phone or to group of individuals or posted on a social media page that they visit.

A $10-$20 gift card

to a

coffee shop or

lunch

locations with healthy options.

Make sure to i

nclude a note

saying

"thank you" and

,

"Have

coffee or lunch are on

us

!

"

Make sure drive-thru is an option.

Individual "spa" gifts.

A neck roll,

massage pillows,

stress balls,

massage rollers,

essential oils, massage gift card, etc.

You can give to the nurses

directly or ship them to their home.

A

gift

bag

,

basket

or box

of

assorted items or t

reats.

Your

gift

bag

,

basket

or box

can have a theme.

You can purchase or have fun making yourself.

The Dollar Store is an excellent place to pull together

a lot, if not all, of these

items.

Snacks (pretzels, licorice,

etc

), food fruit (dried or fresh),

spa items

(lip balm, body butter,

lotion,

em

e

ry boards

,

etc

),

food or condiments (olives, pickles, mustards, olive oil,

etc

),

gardening aids

(gloves, flower seeds, gardening tools)

,

etcs

.

Gift bags and

baskets

are great if the nurse can be pick up or be given the item in person. The box of

assorted items

can be delivered to the nurse's home.

Flower

s

are

an excellent choice.

Flowers can be given in different

ways.

A bunch, a hanging basket,

or

purchase an assortment

at a garden store

and personalize a pot at their home while you visit with them

outdoors

, etc

. If they have a vegetable garden, think about giving them a starter vegetable kit.

Bake goods are

a

nice gift.

If you are a baker, bake an item that meets their dietary

requirements

. If you are not

,

go to a

really

great

local

bakery and buy an item that meets their dietary needs.

A bottled beverage,

alcoholic or non

-alcoholic

–

Wine

,

champagne

or sparkling cider.

Host a fun virtual event for a group of nurses.

It could be a yoga class, a cooking class, a bingo game, etc.

Share stories of appreciation in a company newsletter.

Can you do a special edition of your company or organization's newsletter highlighting several staff nurses?
Additionally, many businesses are offering freebies and discounted products to nurses during this week. Some of these offerings are really nice. Crocs is offering free crocs and Block Advisors in offering free tax preparation. The link below isconnected to a list of eighteen (18) free or discounted items.
To the nurses of the world, Happy National Nurses Week!
Eighteen (18) Freebies & Discounts for Nurses During Nurses Week 2021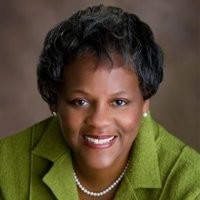 Latest posts by Gretchen Curry, MSPH
(see all)