Six (6) Ways to Say "Thank You" to a Caregiver for Valentine's Day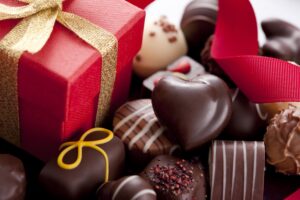 You and millions of family members across America may have a primary family or professional caregiver that assist a special loved one by providing caregiving on a daily basis.
Millions of family caregivers and professional caregivers provide care on a daily basis for our family members. Seventy (70) million of them are family caregivers. Many have individuals who come into the home of your family members to provide paid assistance. Others may be the caregivers you regularly see when you visit the senior community where a parent lives.
Valentine's Day is approaching. It is celebrated on February 14th.  Valentine's Day is a wonderful time to say, "Thank you, I appreciate the care you provide."
Here are six (6) ways to express your appreciation to family and paid caregivers.
Give your caregiver the traditional gift of flowers for Valentine's Day. Give flowers to them in person or send them to their home.  The arrangement will surely boost their emotional and mental health.
Give them a small box of assorted chocolate. Chocolate, like flowers, is a traditional Valentine's Day gift. Include a Valentine's Day card. It will be appreciated.
Give the caregiver you want to show appreciation to a gift basket of seasonal fresh fruit. Sometimes in the winter months, we will forsake eating as much fresh fruit as we should. This is a thoughtful, healthy, and loving way to show appreciation.
Give them a Valentine Day card and enclose a sincere "Thank You" note. Hand-written notes of gratitude are a lost art. It can be a short note or a longer letter. Don't forget to tape a small box of children's Valentine heart shaped candy on the outside of the envelope! I am certain it will warm their heart and bring a smile to the caregiver's face.
Give them a gift card. A gift card of any type will certainly be appreciated. A gift card to their favorite coffee shop or place to pick up lunch will be appreciated. With the current gas prices, a gift card to a gas station will not go unused. What are their hobbies?  Are they a reader? Do they crochet?  A gift card to a bookstore or craft store might be the right choice!
Purchase a gift focused on caring for the caregiver. We are very big on reminding caregivers that they must take care of their own needs. An empty cup has nothing to share. A gift certificate to a spa is always well-received. A gift, focused on self-care is an excellent way to say, "I value you."
Finally, family and professional caregiving is an important part of the fabric of America. It is something that any person and family benefiting of it should acknowledge and recognize year- round.  Valentine's Day is an ideal time to say, "Thank you for the care you provide year-round," to the caregivers in our lives.
Happy Valentine's Day!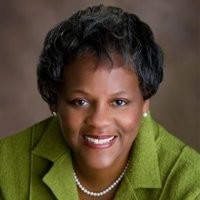 Latest posts by Gretchen Curry, MSPH
(see all)