Senior Resource Options (SRO) Starts Educational Programs for 2022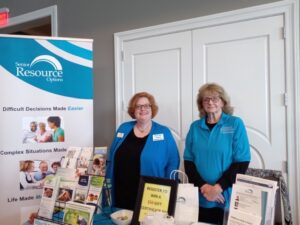 Senior Resource Options (SRO) is a group of professionals that service seniors. Our Founder and President, Gretchen Curry, is a founding member of Senior Resource Options (SRO).  StaffLink is the only home care and private duty agency that is a member of Senior Resource Options (SRO).
Besides our President, current members of SRO are Bruce Petrov (Home Maintenance Solutions), Loire Kroeger (Grassmuck Realty), Kerry Ghormley (Mutual of Omaha), and Eileen Lambert (Oasis Senior Advisors). Eileen is retiring in May and has recruited a new professional to take her spot in the group.  Lisa Sesti, is from Eileen's industry and will be taking Eileen's seat on SRO.
Bruce Petrov's business provides home repair and maintenance services for seniors. Loire Kroeger is a real estate agent that specializes in the senior market. Kerry Ghormley is an insurance agent that offers various health insurance products to seniors and long term care insurance for those planning ahead. Eileen and Lisa's business help seniors find the appropriate senior living community to meet their needs when they have chosen to move from their homes.
On March 16th of this year SRO lead an educational presentation titled,"Tips to Protect Yourself from Senior Fraud".  We presented the program in conjunction with the Baue Funeral Home's Silver and Gold 60 and Better Social Club. The club has more than 2,500 members. Baue offers educational programs, field trips to local sporting events, day trips and tours, luncheons, and an annual senior health fair.  This program was held at Baue Funeral Home on Cave Springs Road in St. Charles County.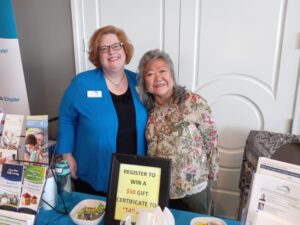 On April 19th of this year, SRO participated in the Health Living Senior Fair hosted by Baue Funeral Homes. The Baue fair is the largest senior fair in St. Charles County. This year it was held at Water's Edge Banquet Center in St. Peters, MO.  Pam Stone, BSW, Certified Case Manager attended for StaffLink.
On June 14th SRO will participate in the West County Chamber's of Seniors Lifestyle Expo. It is being held at Chesterfield Mall from 9:00am to 1:00pm.  Donna Neuman, BSN, Client Service Manager will attend for StaffLink.
On August 9th SRO will again present our program, "Tips for Protecting Yourself Senior Fraud". We will be presenting the program in conjunction with the City of Chesterfield's recreation department. The program will begin at 10:00am and will be held at the Chesterfield Community Center.
Visit their Facebook page to see the video education programs over the past year.    https://www.facebook.com/events/504816920229692/
https://www.facebook.com/SeniorResourceOptions/
https://www.linkedin.com/in/robin-owen-b10b71151/
https://agents.mutualofomaha.com/kerry-ghormley/
Silver & Gold Senior Club – Baue Funeral Homes
West St. Louis County Chamber of Commerce Chamber Events (westcountychamber.com)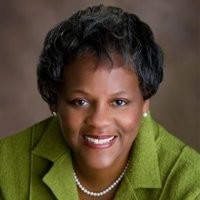 Latest posts by Gretchen Curry, MSPH
(see all)