StaffLink Is Now Providing Nurses in Mississippi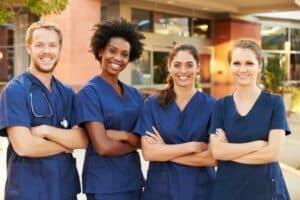 As of April, StaffLink is now actively providing nursing personnel to facilities in the state of Mississippi. We are providing Certified Nurse Aides (CNA) and Licensed Practical Nurses (LPN).
Our new staff have been attending orientation classes and training these past two weeks and more are scheduled to attend orientation this week.
We are still hiring nursing personnel for Mississippi. We are seeking to hire CNAs and LPNs in Mississippi in the cities of Ellisville, Lumberton, Sumrall, Waynesboro, Richton and Prentiss. CNAs can earn $18-$20 per hour. LPNs can earn $28-$30 per hour.
At this time we are seeking nursing staff in Mississippi for primarily the evening shift. We will consider staff for overnights and weekends.
Some may not know that for nearly 30 years of StaffLink's 35 years in business we have serviced nurse staffing contracts outside the state of Missouri.
Nurse staffing has been a significant portion of StaffLink's service portfolio since the business began in 1987. StaffLink has provided nursing and health care personnel from Alaska to Florida, from Washington state to the Carolinas and from Michigan to New Mexico.
StaffLink has provided personnel on extended contracts, outside of Missouri via long term contracts, per diem staffing, and as medical travelers.
StaffLink is currently actively staffing and actively seeking to hire CNAs and LPNs in Arkansas for nursing staffing contracts in the cities of Conway, Jonesboro and Warren.  CNAs can earn $18-$20 per hour. LPNs can earn $30-$32 per hour.
StaffLink has brought on new administrative team members over the last couple of months to support this growth.
Click here to get started!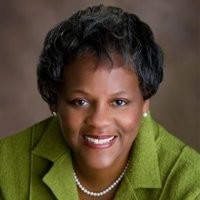 Latest posts by Gretchen Curry, MSPH
(see all)