StaffLink President Attends August Home Care Owner's Meeting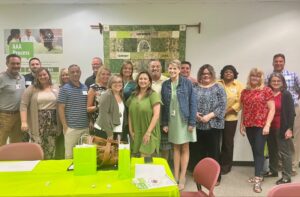 Topic: Difference Between Hospice & Palliative Care
StaffLink's Founder and President, Gretchen Curry, attended the August St. Louis home care and medical staffing agencies owners' meeting. This group meets every other month to discuss local, state, and national industry trends, news and topics of interest.
The August  meeting was held at Crossroads Hospice in Chesterfield. Crossroads staff lead the discussion regarding the difference between hospice and palliative care. Owners asked questions and shared professional experience on the topic.
StaffLink's COMFORTPlus home care program was created to provide support to clients on their end-of-life journey
Here is what you can expect us to provide with this program:
Listen as you share your thoughts and concerns
Provide support and companionship to avoid feelings of isolation
Be available for a comforting touch if welcome
Monitor and communicate expressed or observed pain to family and medical professionals (changes, acute, chronic)
Provide repositioning to guard skin integrity if bedridden
Offer Dietary Support through the preparation of meals, nutritional shakes, and assistance with feeding if required
Ensure Hydration through the administration of liquids, crush ice, etc.
Coordinate daily activities and ambulation that can be tolerated
Assist with medication administration* as required
Document observations for family and medical professionals
And of course, assistance with personal care and household tasks, including bathing, dressing, toileting, light housekeeping and laundry.
If you would like to learn more about StaffLink's ComfortPlus home care program, call the StaffLink office at 314-997-8833. Or call Donna Neumann, RN at 314-368-8171 (c) or Pam Stone, BSW, CCM at 314-853-5953 (c).
https://www.crossroadshospice.com/locations/missouri/st-louis-mo/
https://www.webmd.com/palliative-care/difference-palliative-hospice-care
https://www.stafflinkusa.com/our-unique-program-differentiator/#comfort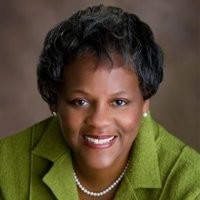 Latest posts by Gretchen Curry, MSPH
(see all)