StaffLink Seeks to Hire Additional In-home Caregivers in St. Louis Region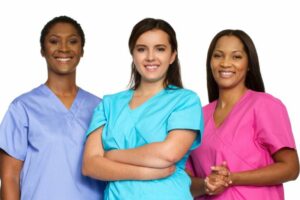 StaffLink's Founder and President, Gretchen Curry, announced in June that they were seeking to hire 20 new St. Louis area in-home caregivers from July to September to handle the demand for home care staff. StaffLink is still working to meet this demand.
StaffLink currently has full and part-time hours at the locations listed below. These job openings change 2-3 times a week: new clients are added, other clients are covered with caregiver, and clients go in and out of the hospital or rehab facility.
Here are StaffLink's current openings:
Creve Coeur, MO. 2 days per week, 4 hours per day. $17 hourly
Ellisville, MO. Part-time, (9a – 1p). M, W, F. $17 hourly
Florissant, MO. (CNA ONLY) Full-time, 7.5 hours daily (7:30 am – 3 pm). $15 – $16 hourly
Ferguson, MO. 3-4 days per week, 6 hours per day. $15 – $16 hourly
Maryland Heights, MO. (63043). M – F, 4 hours daily. $15 – $16 hourly
Charles, MO (63301). 3 days per week, 4 hours daily. Flexible. $15 – $16 hourly
O'Fallon, MO (63366). 5 days per week, 4 hours daily. $15 – $16 hourly
Overland, MO. Part-time, afternoon (3pm – 6pm). Large, friendly dog. $15 – $16 hourly
South City (near Ted Drewes). M – F, 6:00am – 9:45am in the morning and 4:30pm – 9pm in the evening. $17 hourly
St. Louis (Near Northside Downtown – 63106). Metropolitan Apartments. 4 – 5 days afternoons per week (1pm – 5pm). $15 – $16 hourly
Dellwood, MO. (63136) – COMING SOON!
St. Louis (63139 – South City, west of Kingshighway) COMING SOON!
The following 3 cases REQUIRE a copy of high school diploma or GED and a current CPR and first aid from the American Red Cross or American Heart Association ONLY.
Soulard (63104). 7 days per week. 4 hours daily. (Will split between 2 caregivers)
Webster Groves, MO. Mon-Fri, 3pm – 6pm
South County (63128). 3 afternoons per week, 4pm – 8pm
StaffLink is seeking persons who are fully vaccinated against COVID-19 with experience in providing caregiving to seniors, the disabled, and frail persons.
StaffLink is also seeking persons who reflect our core values.  StaffLink's seven core values are dedication, reliability, compassion, integrity, professionalism, commitment to serve others, and teamwork.
Home care agencies face a very competitive employment market currently.  Higher pay rates in other industries are attracting professional caregivers away for the caregiving industry.
Ms. Curry says that "pay rates are currently rising for caregivers in the industry."  StaffLink's hourly pay rate for one-to-one caregivers (Aides, Certified Nurse Assistants/CNA, Home Health Aides/HHAs, Personal Care Attendants/PCA) are currently $15 – $17 per hour. For special circumstances, StaffLink has offered up to $20 hourly.
Although the competition for employees is extremely challenging, StaffLink has not lowered our standards.
Requirements to be considered for employment include the following:
Experience providing caregiving to seniors, the disabled, and frail persons
A totally clean criminal and Missouri abuse/neglect history
A totally clean urine drug test
Be fully vaccinated against COVID-19
Own one's own car to get to and from work
2-3 positive references from legitimate past employers
StaffLink believes that valid references are a very important step in screening prospective employees. StaffLink does not believe that this is a step that can be skipped. We only accept references from past employers. We believe that the way an employee has conducted themselves for a past employer is a strong predictor of how they will conduct themselves for StaffLink.
Ms. Curry says that "since the onset of the pandemic, seniors and their families are expressing an increased interest in aging-in-place in their own homes and in securing in-home care assistance."
StaffLink hopes to continue to support seniors, the disabled, and the frail in achieving this goal.
Interested applicants are encouraged to apply on StaffLink's website at JOB APPLICATION – Home Care in St. Louis by StaffLink | Senior Care | Home Health Care (stafflinkusa.com)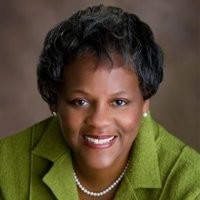 Latest posts by Gretchen Curry, MSPH
(see all)