StaffLink's Approach to COVID-19 Vaccinations for Employees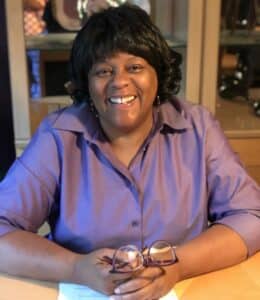 As we are entering the third year of the pandemic and second year that the vaccines are available to combat the COVID-19 virus, I wanted to share our approach on employee vaccinations.
First, I never thought our country and the world would be going into a third year with the pandemic still so viral. I personally know more individuals who have died in the last 3 months than in the first year. I believe we will be dealing with significant issues throughout 2022 and into 2023.
When the COVID-19 pandemic initially exploded in March of 2020, as a business we did everything we could to educate and direct employees and clients on how to stay as safe as possible.
I went to the fabric store, purchased bolts of fabric and elastic bands, and dusted off my old Singer sewing machine and made dozens of cloth masks.  We distributed them to employees for their protection. Later we were able to secure 3-layer medical mask and face shields from the state of Missouri and we made those available to staff. We are still distributing those as needed.
When COVID-19 vaccines became available in the first quarter of 2021, I individually, and as a business owner, was excited and felt a sense of relief.
Healthcare caregivers were given priority status to get their COVID-19 vaccinations. We encouraged our caregivers to sign up and get vaccinated as soon as possible. I and my administrative staff began to hear and see the "vaccination hesitancy" firsthand amongst staff.
The home care industry hosted two vaccination fairs. One in February and one in March of 2021. StaffLink participated.   We called, texted, and emailed caregivers about this opportunity. We were disappointed with the number of employees who did not take advantage of getting their vaccinations at that time. They were just plain hesitant. Those that did participate were appreciative of the opportunity to get vaccinated.
I was able to get my vaccinations in March of 2020. I was thrilled.
As I contemplated what to do regarding requiring employee vaccinations for the virus, I considered a number of things. I personally believe that the vaccine provides a level of protection against getting the virus and in most cases of getting a severe case of the virus. I believed the law was on the side of any employer who wished to make it a requirement. After much consideration I decided not to make it a requirement.  I continued to encourage employees to get their vaccination against the virus as soon as possible.
Many of StaffLink's long-term in-home caregivers have been with their clients for months and even years. Those clients did not want new caregivers.  Some of our clients or persons who reside with them in their homes, are not vaccinated.
Request for the placement of caregivers that are vaccinated comes from new clients that are on-boarding new caregivers. We let all caregivers know we are getting more and more request for caregivers that have been fully vaccinated against the virus. Those that are not vaccinated are aware they would be eligible for more clients and more hours if they get vaccinated.
We have paid careful attention to federal mandates that were in the pipeline. I personally understood the reasoning behind the mandates and as a business owner I was prepared to negotiate the terrain. We stayed on top of potential mandates for companies that received any Medicare or Medicaid funds for services, like StaffLink. As the December 2021 federal deadlines approached, we fully intended to comply. We kept staff informed of what was coming our way. I had only one employee submit a religious waiver. The December deadline was delayed.
At this time there are no federal or state mandates that we as an employer are required to comply. We are staying on top of potential mandates and future deadlines.
StaffLink does provide healthcare personnel to healthcare facilities. All of our nursing and medical staffing clients require that our staff be fully vaccinated at the time of placement.
At this time 65-70% of our current staff that provide in home care are vaccinated. One hundred (100) percent of those that provide healthcare staffing are vaccinated.
At this time, we are requiring that all new hires be fully vaccinated. It is easier to make that a requirement for hire than to ask someone to get vaccinated after you hire them.  This requirement does reduce the pool of candidates that we can consider in a tough and challenging employee market.  This is absolutely the toughest hiring market I have worked in during my 35 years in business. But in the long run it makes our job easier when it comes to scheduling staff for clients. And I also believe it reduces future risk to employees and clients regarding the virus.
StaffLink will continue to negotiate the pandemic and the numerous and various challenges that come with it. We will attempt to be sensitive and wise in our approach to every consideration and decision.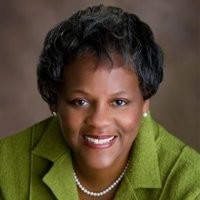 Latest posts by Gretchen Curry, MSPH
(see all)