Ten (10) Stress Busting and Self-Care Tips for Caregivers During the Holidays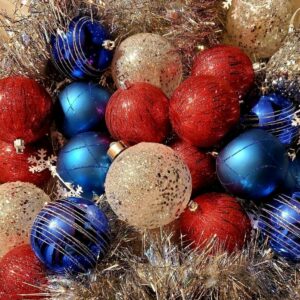 The holiday season typically includes a lot of hustle and bustle. There are holiday traditions and expectations that one might find overwhelming to fulfill if they have a busy family or are a professional caregiver. The current extended pandemic adds another layer of stress to caregiving and holiday expectations.
We recommend the following tips to reduce caregiver stress
and to practice self-care
during this holiday season:
Do you w

ant to decorate

the interior of

you

r

house for the holidays but

are you

feeling overwhelmed? Pull out your decorations and ask a friend or another family

member

who you know loves to decorate and has a talent for decorat

ing, to decorate

your home. Leave the house

. L

et go of control

.

L

et them do it the way they want to do it.

And show much gratitude when it is done!

Do you w

ant to decorate the exterior of your home? Again, ask a friend or family member to do it. If you want light

s

hung, there are companies that will come hang your

holiday lights and

then return to

take the

m

down

at the end of the season

.

Instead of cooking your

holiday

meal

,

purchase the entire meal or at least

several

main

dishes

.

Don't feel guilty about

not

cooking everything

, just

enjoy trying out

the purchased

dishes.

If a family member express

es

disappointment that you are not cooking

your trademark

dish, take the time to write out the recipe

for them

so they have it to make whenever they want

.

Tell them you are available by phone to answer questions about mak

ing

the dish.

Do you have a few last

–

minute gifts to purchase?

Shop

on-line

whenever

possible.

Purchase

gifts,

where

having the item by the holiday date will not be a

problem

.

Gift cards at the

receiver's

favorite business

are always welcome.

A gift card to a local restaurant

, a local coffee shop

, local

store

,

etc

will be hits

!

Also, l

ocal small businesses will appreciate your patronage in this extended pandemic

.

Also, bag your gifts in cute holiday gift bags and skip gift wrapping totally this year!

When purchasing gifts for others,

make sure to

purchase a self-care gift for yourself! A massage, a pedicure, etc. There are lots of discounted self-care gifts available this time of year

.

Use it immediately!

Work in 30 minutes of exercise 3-4 days a week.

If you don't have a gym membership or piece of exercise equipment at home that you like to use, walking outdoors or at a nearby mall is the next best choice. Upon completing each

exercise

session, you will feel so much better.

Do you personally know of more persons being infec

ted

by the COVID virus

?

I do! I

f

you got your initial vaccine several months ago,

get your COVID booster and seasonal flu vaccine as soon as possible. Especially before holiday gatherings.

And as crazy as this may sound in the middle of

the

holiday season, eat as healthy as possible

over the holidays

. Add

a

daily green salad to you diet. Add a daily piece of fresh fruit to your routine. Make sure to drink more water

.

If you drink soda or alcohol

on a daily basis

, go on a

soda or alcohol

fast for 5, 7 or 14 days.

Do you like holiday music? Do the songs remind you of pleasant childhood

memories

or past holidays

?

Enjoy and p

lay holiday music

!

Do you have favorite holiday movies or shows? Make time

to relax and watch them by yourself or with family

members

. Record them so that your can watch at your convenience.

Make it a relaxing event and evening.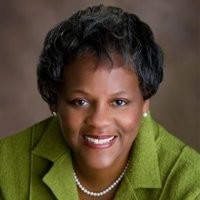 Latest posts by Gretchen Curry, MSPH
(see all)