Ten (10) Tips to Keep Seniors and Caregivers Safe as the Omicron Variant Wanes in St. Louis, MO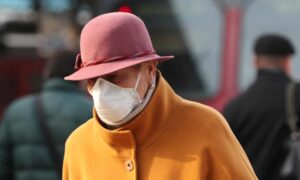 The St. Louis region and Missouri experienced a major battle against the Omicron variant during the recent months of December and January. The virus was definitely winning in many of those weeks and days. We experienced a significant increase in persons testing positive, in hospitalizations and in deaths from the virus. Hospitals were full, waits in the emergency room lasted hours and even days. Hospital staff were stressed, staff worked lots of over-time and hospitals were yet short-staffed. Hospitals cancelled and postponed surgeries, both elective and non-elective.
At the peak, in January, forty (40) percent of everyone who tested, tested positive for the virus. It was thought that positive rates were actually higher because many persons that were positive, did not go in for testing. Their symptoms were milder, so they choose to not go in for testing or they were asymptomatic and did not know they were positive.
People were encouraged to stay home if they did not need to go out in hopes of not spreading the virus more during this peak in January.
Omicron virus numbers are currently going down. There are fewer persons testing positive and the hospitalization numbers are decreasing. Hospital staff are beginning to exhale slightly.
The Omicron is waning. However, COVID-19 is still here and will be for the rest of 2022 and beyond.
New variants have been discovered and will soon replace Omicron. It is thought that the new variant could be more contagious and more deadly.
Safety must be practiced.  Caution should not be thrown to the wind.
As of the second week of February, here are some statistics on the vaccination rates in Missouri. Only 54.7 percent of Missourians are fully vaccinated. That means that if you are fully vaccinated, that almost half of the people you may come in contact with may not be vaccinated.
In St. Louis County, 62.2 percent of people are fully vaccinated.  If you are vaccinated, that means almost 4 out of 10 of the people you may come in contact with may not be vaccinated.
In Kansas City, 57.8 percent of people are fully vaccinated. If you are fully vaccinated that means more than 4 out 10 of the people you may come in contact with may not be vaccinated.
Many of the same persons that are not wearing mask, are not vaccinated. These vaccination gaps should encourage all Missourians to wear masks.
There are several counties in Missouri where the rate of fully vaccinated persons is just over 25 percent. There are several more counties where the fully vaccinated rate is hovering around 30 percent.
Lower vaccination rates in Missouri and a reluctance to wear masks will continue to drive virus numbers in future months in Missouri, Kansas City, and the St. Louis region.
During this last Omicron wave, we saw more break-through infections of persons who had been fully vaccinated. Many of these persons had "lighter" symptoms and were not hospitalized. Eighty (80) percent of those hospitalized during the Omicron wave were the non-vaccinated.
Here are StaffLink's ten (10) tips to protect seniors and caregivers from being exposed to the virus:
If fully vaccinated, get your booster in a timely fashion. The booster is recommended after 6 months from your last shot. As of the beginning of 2022 only 20 percent of the US population have received a booster. A friend of mine, a senior, has received her second booster. Read below about second boosters.
If not vaccinated, talk to your physician immediately about if there are medical concerns with you being vaccinated. If not, get vaccinated.
Order your free in-home test from the US government. You are limited to 4 free test per address. I have ordered and have received mine! Testing is still a very important part of preventing the spread of the virus. Vaccinated or not vaccinated, if you are told that you have been exposed to a "positive" person, get tested!  You don't want to be an unsuspecting carrier and expose others.
Vaccinated and non-vaccinated wear mask when indoors and it is a good idea to wear one when outdoors and when interacting with other persons and the public.
Vaccinated and non-vaccinated persons (family members, professional caregivers, etc.,) interacting with seniors should always wear mask.
If out in public, social distance from persons that are not wearing a mask, even if outdoors. You can talk to them, but they should not be standing right up in your face. Ask them to step back from you-I have definitely done so since this pandemic began!  Remember the virus enters and infects primarily via a person's mouth, nose, and eyes.  If you are wearing a mask, social distancing protects your eyes when talking and interacting with an unmasked person.
March is still relatively cold in Missouri. April will be arriving soon. If dining out, eat outdoors whenever possible.   I have done so and asked for a heater to be moved near our table.
Choose activities or events that are outdoors as much as possible. Bonfires, walking outdoors, etc. As I stated, April will be here soon and warmer weather with it.  Outdoor activities will become easier and more comfortable.
Limit your time in public spaces for a few more weeks. Movie theaters, concerts, stores, etc.   Remember there are many new shopping options, such as shipping, curb-side delivery or in-person home delivery.
Participate in on-line educational, social, and religious events if appropriate and while they are being offered in abundance.
Stay safe, spend time outdoors, mask up, get vaccinated, get your booster, and protect yourself and others! Let's trample this pandemic!
There are several new locations county residents can pick up free COVID-19 test kits this week.  Click here for more information.
Covid Vaccine | Dashboard (mo.gov)
COVIDtests.gov – Free at-home COVID-19 tests
Free N95s: Here's how to get free masks from pharmacies or community health centers – CNN
Has Omicron Peaked in the U.S.? (verywellhealth.com)
The future of the pandemic is looking clearer as we learn more about infection : Goats and Soda : NPR
Missouri's war on public health shows extent of national rift: 'A dark age of politics has begun' | KCUR 89.3 – NPR in Kansas City. Local news, entertainment and podcasts.
How vaccinated is your KC county? We checked local data. | The Kansas City Star
Some People Are Getting a Second Booster Shot—Should You? | SELFNext
Next Covid-19 variant to be deadlier than Omicron: WHO (masala.com)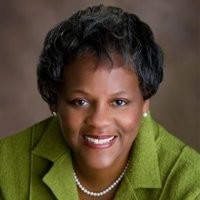 Latest posts by Gretchen Curry, MSPH
(see all)