Twenty-five (25) Self-Care Tips for Caregivers

Twenty-five (25) Self-Care Tips for Caregivers
Today, February 19, 2021 is National Caregivers Day.  Nearly 70 million families are providing care at some level to family members. Additionally, many more professional caregivers are assisting families in providing care-giving.  StaffLink wishes to take a moment to acknowledge both the contributions of family caregivers and professional caregivers on this special day.  We also would like to offer a list of twenty-five (25) self-care tips for caregivers and encourage caregivers to remember to take care of themselves.  We want them to know that self-care is not selfish.  We, in fact, believe it is required self-maintenance if they are going to be compassionate and competent caregivers. Paid or non-paid, their roles are vital and essential to sustaining the lives of those they provide care.
Caregivers provide care to young and old, sick and frail, and many others requiring their help and support.  Frequently, they feel undervalued and unappreciated.
Caregiving is demanding.  Caregivers frequently neglect their physical health and financial health. Neglecting either will have long term effects on one's future.
Former First Lady Rosalyn Carter said "There are only four kinds of people in the world: those who have been caregivers, those who are currently caregivers, those who will be caregivers, and those who will need caregivers".
Caregivers truly make the world go around.
Twenty-Five (25) Self-Care Tips for Family and Professional Caregivers
Listen to your favorite music
Speak to yourself positively about your efforts to provide the best care
Seek out free community and virtual lectures for enjoyment and learning
Read a book
Start a daily journal – also include statements of gratefulness
Join a virtual caregivers support group
Join a virtual book club
Take a short walk
Exercise at home to a YouTube video
Light a scented candle
Take a long bath
Eat as healthy as possible, plan ahead
Drink plenty of water and limit caffeine, sugar and alcohol
Put your feet up for five minutes in the middle of your day
Fix a "splurge" meal at home, something that you would consider too pricy to order from a restaurant
Spend money on one of the entertainment subscriptions (Netflix, Amazon Prime, HULU, Disney+, etc) and enjoy an abundance and variety of entertainment at home
Make an effort to get to bed early and be rested
See your doctor and dentist as required, and keep suggested screening appointments
Pay attention to your labs and address the issues your doctor is concerned about regarding your health
Address your financial needs, make a plan for the future
Accept help when offered
Ask for assistance from family
Secure and hire assistance
Protect yourself from exposure during the pandemic
Get your COVID-19 vaccination as soon as offered
Thank you for your vital and essential work!  Especially during this pandemic. Happy National Caregivers Day!
To learn more about StaffLink's exceptional caregivers and the services they provide click here.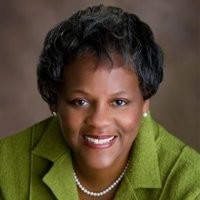 Latest posts by Gretchen Curry, MSPH
(see all)