How Many Different Ways Can St. Louis Home Care Services be Delivered?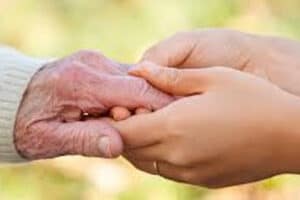 How Many Different Ways Can St. Louis Home Care Services be Delivered?
Can StaffLink customize  Mom's home care services and schedule?
StaffLink will customize your home care services delivery to best fit your needs. There are basically three (3) methods to deliver home care services, visits, hourly or daily (live-in).
Some clients might only desire and need a caregiver to make visits to meet their needs.  Those visits can be scheduled daily or several times a week.  We currently have a client in West St. Louis County that needs an aide to assist him with his night-time routine several days a week. He is billed on a visit basis for 45-60 minutes of assistance.  His caregiver drives a significant distance to service him.  She is reliable and is happy with the rate she is being paid to service the client. The client is happy with his services.
Other clients might desire and need services delivered several hours at a time. We have clients who receive care on an hourly basis from 2 to 24 hours daily.
Our agency does not have a minimum number of hours for service delivery, but there is an upcharge for care delivered via visits or over shorter hourly spans.
Professional caregivers want and are compensated a higher wage for their drive time and effort to deliver care to clients who desire shorter (1-3) hours. A caregiver will spend the same amount of time driving to a client's home for two (2) hours of service, as eight (8) hours of service delivery.
Finally, home care services can be delivered on a daily basis via live-in caregiver.  Federal laws regarding live-in caregivers have changed significantly over the last two to three years.  Live-in care previously was a more economical option than 24/7 hourly care.  That is not the case now, the cost is now comparable.  Live-in caregivers are not the right option if an individual needs an alert, awake caregiver overnights.  Some families choose live-in care to reduce the number of caregivers that are in the home during the week.
StaffLink is happy to chat with your about your home care scheduling needs and present options to you.  Call us today!
Here is more information on the new federal laws. https://www.dol.gov/agencies/whd/fact-sheets/79b-flsa-live-in-domestic-workers
To learn more about visit, hourly or daily services offered by StaffLink click here or call 314-997-8833.
Latest posts by superadmin
(see all)