Eleven (11) New Year's Resolutions for Caregivers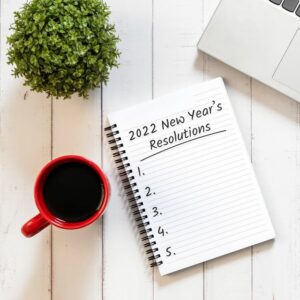 Currently, nearly 10,000 baby boomers a day turn 65 years old. This is going to continue for the next 30 years. The United States population that is over 65 years of age will grow from just under 50 million to nearly 90-100 million in the next 30-40 years! These numbers will continue to have a significant impact on family caregiving. Here are eleven (11) New Year's resolutions for caregivers:
Commit to a

ssess

your

caregiving needs

.

Have

your caregiving needs chang

ed

in any manner

?

Is your mother falling more?

Is your father exhibiting increased memory issues?

What is the reason

for this change?

Do

you need to make an appointment with her doctor to discuss the change? Do

es

he

need to

see a specialist?

Do you

need to make home modifications to make the home safe

r

? Do you need to consider a move to a senior community?

Commit to r

ead about your

loved one's

specific

disease and aging

issues

.

Educate yourself about the illness and disease affecting you

r

loved one. You will feel more in control. You will have more confidence in your ability to fulfill your caregiving responsibilities. You will have more confidence in speaking with medical and health care professionals

about loved ones needs and treatment. You will be a

better advocate

for them

.

Commit to

p

lan

in advance

.

Time management is important

to anyone who has additional responsibilities as

a caregiver.

Planning will

al

l

ev

i

ate

some

stress

, not all stress

.

Look at your daily and weekly schedule-is there a regular time that you can schedule necessary caregiving duties? Put

those duties

on your daily and weekly calendar. Are there doctor appointments and procedures that

are coming up down the road? Do you need to take time off for several hours or a day or two? Do you need to ask someone else

to

step in to assist

you

on those days?

Commit to e

valuate i

f

your health care provide

r

s

are meeting your current needs

. Do you have a new diagnosis? Should

you

consider seeing specialist? Are your waits in your primary physicians waiting room unreasonable?

Commit to a

sk for assistance

from family and friends

.

You have not, because you ask not.

Don't take on the role as the sole family caregiver when you have other siblings.

Being the sole caregiver will become very lonely

and frustrating

.

Ask for and even demand assistance. Call a family meeting and discuss what is needed and agree

on

what caregiving responsibilities will be taken on by each family member.

Commit to h

ire help when

and where

needed

. Delegate task

s

out to hired professionals that can be

delegated

. Can you have someone else cut the grass? Can you hire someone do the fall yard clean-up? Can you hire a housecleaning service to clean once

or twice

a month?

Can

you hire a caregiver to come in twice a week to help

provide hands-on care?

Can you hire someone to take mom to and from her outpatient physical therapy appointments?

Commit to u

se services to make your life easier and to save time

.

The pandemic h

as changed the way many of us use services. I have not gone inside any store for over a year and half to purchase

necessary

household item

s

. This has saved

m

e

gas and valuable

time. I have taken full advantage of purchasing everything from toilet tissue to detergent on-line and having them delivered to my home for free.

If you prefer to order on-line and pick up your items up curbside, that also saves you

the

time that you would have spent walking the aisles and putting

the

items in your cart.

You can purchase grocery items remotely and have them delivered to your home using

a number of

moderately priced and expanding delivery services.

I definitely hope that many of these

convenient options will continue to be offered after the pandemic ends.

Commit to r

esearch current and new resources

.

New year, new reso

urces? Check with various non-profit

organizations

about

what resources are available for patients with specific diseases. Call the American Cancer Society, the Alzhe

i

mer

'

s Association,

or

the Parkinson

Foundation and other non-profits to gather information about resources.

Is your father a veteran or mother a widow of a veteran?

Have you taken advantage of the

veteran benefits that they may be eligible to participate

?

Has there been a change in

monthly

income?

Is your family member eligib

le

for

Medicaid

at this time

?

Commit to p

articipate

in a caregiver support group.

Since the beginning of the pandemic, many of these have been offered on-line

. Support groups offer validation for what you are experiencing as a caregiver and are a great source of information that may be helpful, especially resources

that you may know nothing about

.

Commit to f

orgive yourself for not being perfect

.

Caregiver guilt is a real issue. You are not perfect. You are doing the best you can.

Accept your strengths and weaknesses.

Participating in a caregiver support group will help in this area.

Finally,

commit to

practice self-care

.

Take care of your physical, emotional

,

spiritual

and financial

health needs on a daily, weekly

or monthly

basis.

Neglecting these needs will lead to negative outcomes for you.

Schedule time on your calendar for

physical, emotional,

spiritual

and financial

self- care

activities

just like we have suggested you schedule your caregiving responsibilities.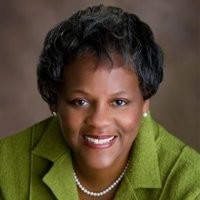 Latest posts by Gretchen Curry, MSPH
(see all)