THE R.E.A.D.Y. PROGRAM MAY MAKE A DIFFERENCE IN AN EMERGENCY

It seems to be human nature to avoid planning or even thinking about unwanted events but on some level we all know that planning upfront can prevent the unthinkable or at least make things easier.  A program has been brought to my attention that, with a little planning, can help in what may be a life or death situation.
The West County EMS & Fire Protection District which includes Ballwin, Chesterfield, Des Peres, Manchester, Town and Country, Twin Oak, Winchester, and Unincorporated St. Louis County offers a program called R.E.A.D.Y. – Rapid Emergency Assisting Documents for Your Health.
Highlights of the program:
This is open to all families in the covered municipalities.
You will set up an appointment with a district representative to fill out your medical information packet. This will include insurance information, your doctors, your emergency contacts, a list of your current medications, your medical conditions and any allergies.
A lock box can also be installed outside your door. You can purchase this on your own or through the Fire Department.  They will also install this for you.  The code to open this box is entered in their system so that when 911 is contacted the code pops up.  Inside you will place a house key, along with the location of the folder.
You will also be given a large magnet to place on the refrigerator which will also have the location of the folder.
The folder will be taken to the hospital with you.
Once this is in place it is important to keep all medical information current, especially your medication list.
More information on the West County R.E.A.D.Y. program can be obtained by calling their Public Relation line at 636-256-2009.  Some other municipalities offer similar programs. You can call the non-emergency number for your local Fire Department to find out if they have such a program.
https://www.westcounty-fire.org/ready-program/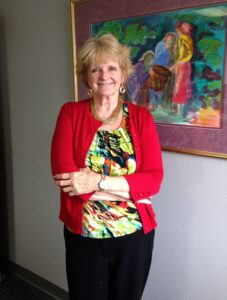 Latest posts by Pam Stone , BSW, Certified Case Manager (CCM)
(see all)