St. Louis Home Caregivers Take Part in Home Care Vaccination Event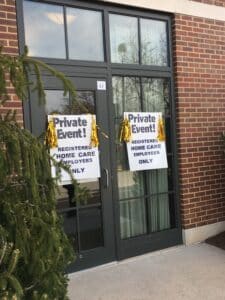 StaffLink caregivers participated in a St. Louis home care vaccination event hosted on March 5th and March 26th at the Des Peres Lodge. The first vaccination was administered on March 5th and the second vaccination was administered on March 26th. For both dates the Pfizer vaccine was administered. The event was sponsored by the Missouri Alliance for Home Care and the Visiting Nurses Association. Numerous home care companies were invited to participate in the event. For the pair of dates in the month of March, 500 caregivers received the vaccine. They had 700 staff from various agencies request vaccines for the March dates. They could not vaccinate everyone who wanted a vaccine. In February, they hosted a pair of dates in which 700 caregivers were vaccinated. We are hopeful that they will host future events and more caregivers can be vaccinated.
To learn more about the Missouri Alliance of Home or the Pfizer vaccine visit:
Information about the Pfizer-BioNTech COVID-19 Vaccine | CDC
Missouri Alliance for Home Care (MAHC) (homecaremissouri.org)
Visiting Nurses Association vaccinated 500 front line workers not part of large health systems | News Headlines | kmov.com
Visit the blog post: Twelve (12) On-line sites to sign up for a COVID-19 Vaccine in St. Louis for more information on how to sign up for COVID-19 vaccine.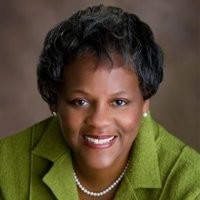 Latest posts by Gretchen Curry, MSPH
(see all)