Twelve (12) Springtime Activities for Caregivers and Seniors to Enjoy and Reduce Stress
We are entering the third spring in which the pandemic is part of our current reality. We have just come out of a very serious wave these past winter months.
It is important that senior and caregivers use caution in pursuing spring activities.
Caregivers and seniors should look for opportunities to build relaxing activities into their days  this spring.
Here are some activities for both caregivers and seniors to enjoy in this season.
Go buy flowers from the garden store and make colorful and assorted flowerpots
Plant a vegetable garden in large pots with your favorite vegetables on your deck or porch
Go for a walk or bike ride and enjoy the spring breeze and seeing spring in bloom in your neighborhood
Go for a hike and explore at nearby nature park and trail
Participate in an outdoor exercise or fitness activity or class
Go out and hit golf balls at nearby driving range
Go to an outdoor restaurant and have lunch or dinner with a friend
Go to sidewalk cafe and have coffee
Find a food truck and go purchase lunch and sit outdoors and eat and people watch
Go to shop at a local farmer's market
Open your windows at home and let fresh air indoors
Find a quiet place to sit outdoors, read a book or to write in your journal
Let the fresh air of this spring season, re-fresh and re-new your mind and spirit. And stay safe!
Check out other ideas here!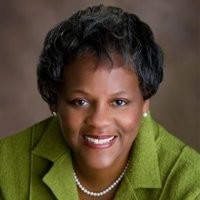 Latest posts by Gretchen Curry, MSPH
(see all)