SIX (6) ST. LOUIS DESTINATIONS THAT SENIORS MIGHT ENJOY THIS UPCOMING SPRING & SUMMER!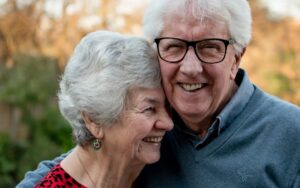 Spring weather and the end of mandatory masking has made many in our area eager to get outside and resume favorite activities that COVID brought to a halt for so long.  There are so many destinations in St. Louis that offer opportunities for seniors to enjoy our area.  The following are just a few venues, with a focus on the accessibility that is often needed by both seniors and others.
PLEASE CHECK WITH A PARTICULAR LOCATION BEFORE VISITING TO VERIFY HOURS, COSTS, IF RESERVATIONS ARE REQUIRED AND ANY CURRENT RESTRICTIONS.
Missouri Botanical Gardens
4344 Shaw Blvd.; St. Louis, MO 63110; missouribotanicalgarden.org; 314-577-5100
The Gardens were opened to the public in 1859.  It was developed by Henry Shaw, an Englishman, who considered St. Louis to be his adopted hometown.   Today, 160 years after opening, the Garden is widely considered one of the top three botanical gardens in the world.  Besides amazing flowers, plants and trees, popular attractions are the Climatron, a greenhouse enclosed in a geodesic dome, the Japanese Garden, and Henry Shaw's home. 
The Gardens are open Tuesdays through Sundays.  City and county residents receive a reduced entry fee with proof of residency.  Admission is free on Wednesdays and Saturdays before 11am.
There are a limited number of manual wheelchairs and electric scooters available to rent on a first come, first served basis.  $5, 30 minute narrated tram tours are a wonderful way to see the grounds without a lot of walking.  Trams may not be running at all times, so it is good to check beforehand.
The Butterfly House is part of the Botanical Gardens, located in Chesterfied at 15050 Faust Park.
It too is open Tuesdays – Sundays.  For more information, call 314-577-0888.
St. Louis Zoo
Located in Forest Park at 1 Government Dr.; St. Louis, MO 63110; stlzoo.org;  314-781-0900
Admission to the Zoo is free to everyone.  However, lot parking and some of the attractions have fees.  Currently reservations are required.  These can be made on-line or if needed by calling 314-646-4797.  The zoo is open daily.  Hours can vary with the seasons so best to check.  Some attractions are not open until the weather is warmer. There are a number of Friday night concerts during the summer.  The zoo also offers behind the scene tours for additional fees.
A limited number of wheelchairs and electric scooters are available, on a first come basis.
The Muny Opera (The St. Louis Municipal Opera Theatre)
Located in Forest Park at #1 Theatre Dr; St. Louis, MO 63112
muny.org   314-361-1900
The Muny is an 11,000 seat outdoor theater which offers musical theater during the summer.  Prices vary with seat location.  There are 1,500 free seats available nightly on a first come basis.  Accessible seating is available at all price levels, including the free seats.
Patrons in wheelchairs may receive assistance between the lower lot and the auditorium. Usher service begins at 7:30 p.m. and continues until 8:25 p.m. Upon request, ushers may check on patrons during intermission. After the show, ushers will assist patrons getting back to their parking lot.
Assisted listening devices are available at no charge at the souvenir stand outside of Gate 1.  Monday and Saturday performances include both sign language interpretation and audio descriptions for the visually impaired.
Cathedral Basilica of St. Louis (often referred to as the New Cathedral)
4431 Lindell Blvd., St. Louis, MO 63108     https://cathedralstl.org     314-373-8241
The Cathedral is a synthesis of Byzantine and Romanesque design, with breathtaking mosaics.  It is open free to the public.  It is best to double check the hours and also the times of the Masses.  There is a Mosaic Museum that is open to the public for a $2 fee, featuring displays depicting the design and installing of the mosaics.  If there are concerns about accessibility, it is best to call the Cathedral.  Their website does not address this issue.  There are guided tours Monday -Friday – reservations are recommended for these tours.
Ulysses S. Grant Historical Site
7400 Grant Rd., St. Louis, MO 63123    https://www.nationalparks.org/connect/explore-parks/ulysses-s-grant-national-historic-site   314-842-1867
 Ulysses S. Grant National Historic Site honors the Civil War general and 18th U.S. President.  White Haven marks the residence of Grant and his wife, Julia Dent.  Parking and entrance are free.  Hours are usually 9am-5pm but best to verify current hours before visiting.  They offer a 22 minute film which provides insights into Grant's military service during the Civil War and his two terms as President of the United States; a park museum and a guided tour of White Haven.
A limited number of free wheelchairs are available on a first come basis.  Most, but not all, of the home and outbuildings are wheelchair accessible.  Assisted Listening Devices are available.
Grant's Farm
10501 Gravois Rd, St. Louis, MO 63123  (Note – this is the mailing address.  Actual entrance is located on Grant Road, north of Gravois Rd.)   grantsfarm.com   314-843-1700
 Note:  This historical site is located a half mile from the Ulysses S. Grant Historical Site.    2022 visitor information is limited on the Grant's Farm website at this time.  It does note that they will be fully open on April 30, 2022.  Also, it will be totally cashless – accepting only credit and debit cards.  Entrance is free.  However, reservations and advanced payment are needed for entrance to the parking lot.  2022 parking fees are not on the website yet.  Visits include a tram ride to view some of the hundreds of animals that roam the property.  There is no accessibility information on the website at this time.
These are just a few suggestions of outings around St. Louis that can be enjoyable for all ages!
For more information about StaffLink click here.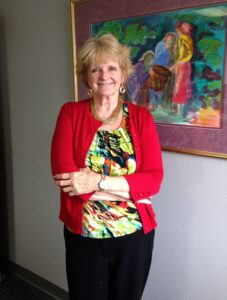 Latest posts by Pam Stone , BSW, Certified Case Manager (CCM)
(see all)