Tips to Avoid Caregiver Fraud and Theft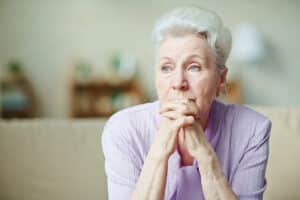 StaffLink has been providing services in the St. Louis region for over 35 years.  Our Founder and President, Gretchen Curry, has been in the industry for 38 years.  Here are a few things she has learned through the years.
When hiring a caregiver through an agency or individually consider the following:
If Hiring An Agency
*Seek to hire an reputable agency
*Ask the agency for a copy of the criminal report on the staff they intend to assign to you (written permission of caregiver required)
*Look up individual staff on a public source like Missouri Casenet.com
*Do not accept single municipality criminal reports
*Require statewide criminal reports from a source like the Missouri state highway patrol
*If someone is new to the state of Missouri-ask for a national criminal report
*Drug tests are not required by Missouri agencies, it is a best practice of good agencies
*Ask for drug test results (written permission of caregiver required)
*Make sure the agency is bonded and insured
If Hiring An Individual
*Persons that have negative background issues frequently work as solo contractors (caregivers, handyman, etc)
*Follow all of the suggestions above
*Don't allow them to send a "substitute" or a family member to do the job that you have not vetted
Additional Tips for Preventing Caregiver Fraud and Theft
*If possible lock up expensive items
*Do not leave papers with account balances and account numbers in the open, easily accessible
*Do not give a caregiver your credit card or checkbook to shop for you or pay bills for you
*Give them cash if you need them to shop for you and get change back
*Today we have many options for remote shopping, auto pay and online bill paying or
*Have a trusted fiduciary, family member or Care Manager shop for you or pay bills for you
If a Victim of Caregiver Fraud or Theft
*Report the incident to the local police department
*Press criminal charges
*Hotline the caregiver to the Missouri Department of Health and Senior Services. The phone number is 1-800-392-0210.
Latest posts by Katie Krenning
(see all)