StaffLink Seeks to Hire 20 St. Louis Area In-home Caregivers Over Next 60 Days
StaffLink's Founder and President, Gretchen Curry, has announced on their social media website and via on-line ads that they are seeking to hire 20 new St. Louis area caregiving staff over the next 60 days (July and August) t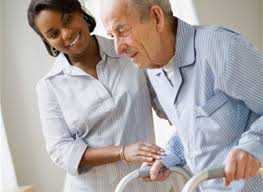 o handle the demand for in-home caregivers as the pandemic extends.
StaffLink is seeking persons who are fully vaccinated against COVID-19 with experience in providing caregiving to seniors, disabled, and frail persons. StaffLink is also seeking persons who reflect our core values. StaffLink's seven core values are: dedication, reliability, compassion, integrity, professionalism, commitment to serve others, and teamwork.
Ms. Curry, the Founder and President of StaffLink says, "Since the onset of the pandemic seniors and their families are expressing an increased interest in aging-in-place in their own homes and securing in-home support."
Home care agencies face a very competitive employment market at this time. Ms. Curry says, "Pay rates are currently rising for the caregivers in the industry."  StaffLink's hourly pay rate for one-to-one caregivers (Aides, Certified Nurse Assistants/CNA, Home Health Aides/HHAs, Personal Care Attendants/PCA) are currently $15-$17 per hour. For special circumstances we have offered up to $20 hrly.
Although the competition for employees is extremely challenging, StaffLink will not lower it's standards.
Requirements to be considered for employment include the following:
Experience providing caregiving to seniors, the disabled, and frail persons
A totally clean criminal and Missouri abuse/neglect history
A totally clean urine drug screen
2-3 positive references from the legitimate past employers that demonstrate a history of meeting our core values
Be fully vaccinated against COVID-19
Own one's own car to get to and from work
Interested applicants are encouraged to apply on StaffLink's websites at JOB APPLICATION – Home Care in St. Louis by StaffLink | Senior Care | Home Health Care (stafflinkusa.com)
Latest posts by Katie Krenning
(see all)